Soon, there is a character named Aloy who will come to the game Genshin Impact. This character has the power of Cryo and uses the Bow weapon to defeat and freeze all her enemies.
This character itself is a collaboration between Genshin Impact and Horizon Zero Dawn game. So, Aloy is actually a heroine from a game made by Guerrilla that has been around since 2017.
Aloy in Genshin Impact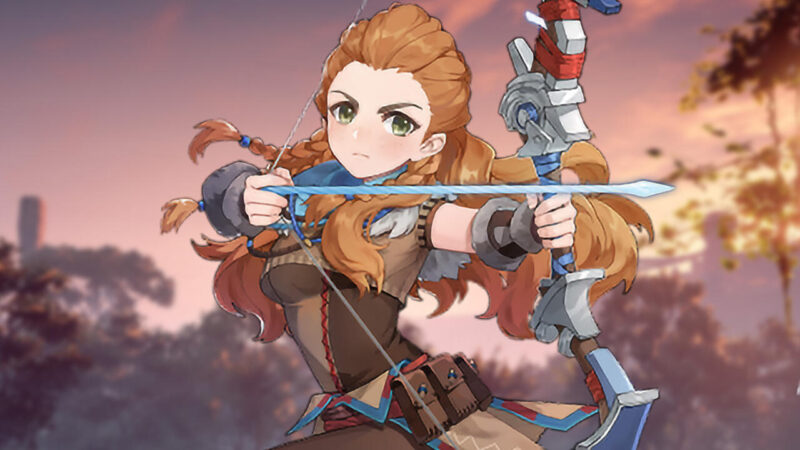 Later, Aloy will be released for a limited time in Version 2.1 on PlayStation and Version 2.2 on all other devices. So, because this is a limited character, you should gacha this character if you really want to.
What's more, because Aloy will be released on September 1, 2021, in Genshin Impact, you should have Primogem too. However, it doesn't have to be Primogem; you can also gacha against this character later using Genesis Crystal or Intertwined Fate.
Will Aloy be Free in Genshin Impact?
There is information that says that you can have this character for free later. After searching for enough information, I finally found out that it is true that Aloy will be free for players, but for a limited time.
How to Unlock Aloy in Genshin Impact?
To get Aloy for free in Genshin Impact, you only need to reach Adventure Rank 20. As I said before, PlayStation will get the release of this character first. So, you can do this in Version 2.1 for PlayStation and Version 2.2 for every other platform.
Apart from that, this character itself will later have three unique names from each language. 埃洛伊 Āiluòyī for Chinese name, アーロイ Aaroi for Japanese name, and 에일로이 Eilloi for Korean name.
Besides Aloy, this character also has other cool names, namely Savior From Another World and Nora Huntress. She can get the title itself because Aloy has a unique personality –. "I'm not much for talking about myself. The mission is what's important."

Genshin Impact: Aloy Introduction
An outcast since birth, Aloy grew up in a harsh mountain wilderness near the tribe that shunned her. Fostered by an expert hunter, she trained to hunt with cat-like grace and deadly accuracy, but he could not teach her the things she most wanted to learn. Most of all, she burned to know the circumstances of her birth, who her parents were, and why she was shunned by the tribe.
Her quest for answers swept her into a wider and more dangerous world than she ever could have imagined. She encountered strange and powerful new tribes, ancient ruins rife with mysteries, and dangerous enemies, both human and machine.
Eventually, she learned that her origins and destiny were deeply tied to the world's fate and fought an epic battle to save it against the evil forces of artificial intelligence from the ancient past.
She thought that this would be the end of her journey. But there is always more to an adventurer's tale. She has now come to Teyvat in search of new challenges.
In this brave new world, Aloy is ready for the hunt! – Description from Official Announcement for Aloy Genshin Impact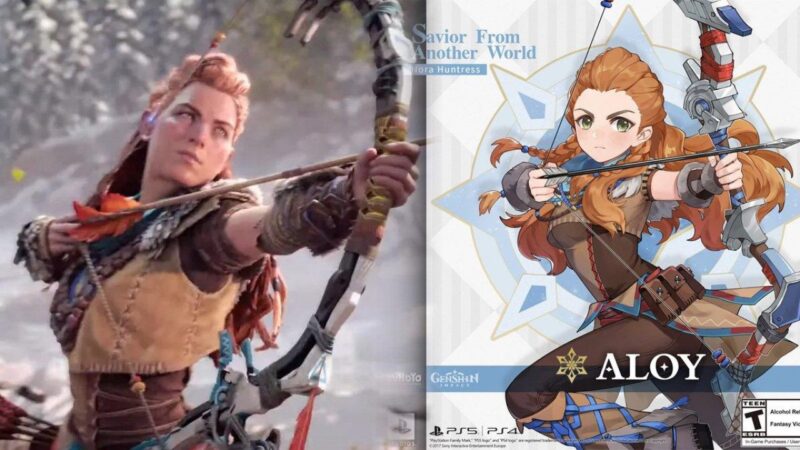 That was Aloy, a unique Genshin Impact character and will certainly be liked by many players. What's more, Aloy is a limited character who usually only comes once in the game. So, if you want to get a limited character, you should do a gacha on this character from Horizon Zero Dawn.