As we know, in Weekly Quest Season 7 Fortnite, there is one mission where players need to turn off Power Radar Dishes. To complete this Fortnite mission that gives players 30K XP itself, it's pretty easy.
However, the tricky thing here is knowing where the exact location is. So, here Wowkia will tell you the location and how to turn it off. If you have understood our discussion this time, here is the explanation.
Shut Down Power to Radar Dish in Fortnite
Before turning off any of the locations, the players need to find the Radar Plate first. At each base, players can only get 1 plate. So, you could say that you need to play several matches to complete this mission.
After that, you can now go to 7 IO Base locations used to turn off the Radar Plate power. You can see these 7 locations in the photo below. To reach the place, you only need to bring a vehicle or dive directly into the place when the game starts.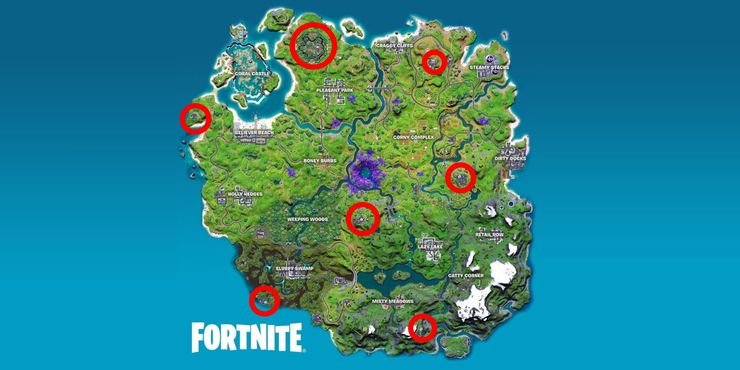 To avoid fighting with other players who want to complete this mission, you can go to the IO Base, which is located between Steamy Stacks and Craggy Cliffs. After getting to that place, you need to interact with the blue light that is under the satellite.
Since the satellite is quite large, you can find it easily. Once you've finished turning off one Power Radar Dishes in Fortnite, you can now go to another satellite location. To get to that place quickly, you can use a vehicle that is in this satellite location.