As the video game industry and the world at large continue to suffer the effects of COVID-19 pandemic, many publishers and developers have been forced to adapt. Sony is one of the bigger ones: the company just had to delay The Last of Us Part 2, and no new release date has been announced as of yet.
The PlayStation fanbase wasn't exactly thrilled with this news, and many are afraid Ghost of Tsushima could be delayed next. As long as COVID-19 pandemic still goes on, it becomes increasingly likely that more games will be delayed in 2020.
Ghost of Tsushima Next To Be Delayed
And of the game that will be delayed next, apparently, is the highly anticipated PS4's Ghost of Tsushima. A user on NeoGAF has spotted a new release date for Ghost of Tsushima on the PlayStation Canada official website.
The new date is August 1, 2020, and was listed alongside three other games with currently-accurate launch dates. The product page showed the original June 26 release at the top of the page, but also listed the August 1 date at the bottom of the page before it was hastily replaced with the original release date. At the time of this writing, it remains June 26th.
It Could Be a Mistake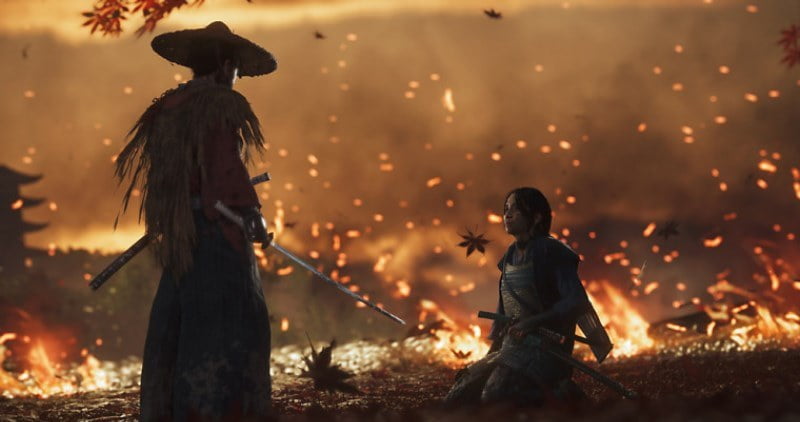 This was either a genuine mistake, or Sony will soon be announcing a delay for Ghost of Tsushima that pushes the game out by a little over a month.
Some on NeoGAF and elsewhere have speculated that this delay is meant to make room for The Last of Us Part 2, and that Sony is now targeting a June release date for the sequel (which is closer to its original launch date).
Even if this leak is accurate and Ghost of Tsushima is actually being pushed out of the way to make space for The Last of Us Part 2, that would still be disappointing.
Ghost of Tsushima is one of the most intriguing games of this year, and Sucker Punch has been working on it exclusively ever since it released InFamous: First Light shortly after the launch of the PS4. One way or another, an announcement will probably be made very soon to either confirm or deny this info.
In other words here, let's just wait & see shall we?