Are you a user of the FFAR 1 weapon in the Call of Duty: Warzone or Call of Duty: Modern Warfare game? If so, you should know the best loadout for FFAR 1 in this article. You see, by knowing and using this loadout, you will feel better using this loadout than before.
In addition, by using this loadout on FFAR 1 weapons, you will feel a huge difference in the battle. This can happen because the loadout in this article itself is arguably the best, based on the results of players using FFAR 1 weapons.
Yep, this loadout is based on the opinions of the Call of Duty: Warzone players. However, considering the number of people who like this loadout as their main tool is huge, you will definitely like this loadout.
Best Loadout for FFAR 1 Warzone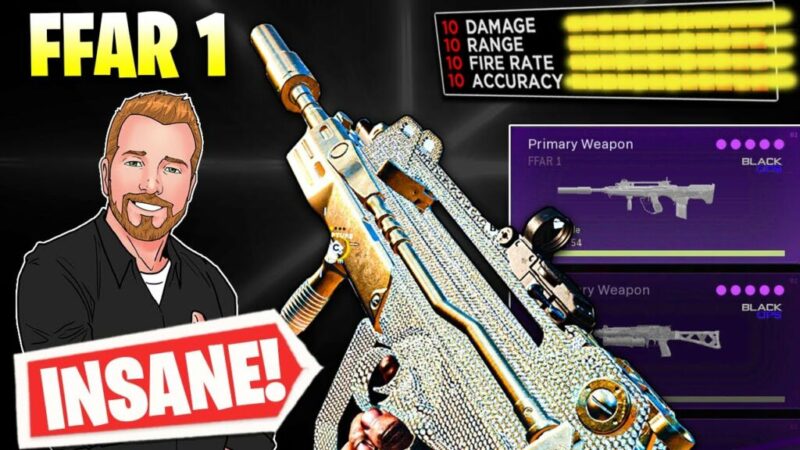 As you can see, the loadout below prioritizes bullet speed and range. Apart from that, this loadout will also expand your magazine to ensure you have enough bullets to take down enemy troops before you reload the bullets.
FFAR 1 Best Loadout
Muzzle: Agency Suppressor
Barrel: 21.2″ Ranger
Underbarrel: Bruiser Grip
Optic: Quickdot LED
Ammunition: Salvo 50 Rnd Fast Mag
Although FFAR 1 is an assault rifle, due to its fast firing rate and reloading of bullets, this FFAR 1 weapon is more accurately referred to as an SMG than an assault rifle. So, you can change the existing loadout above to your liking. However, you should only use this loadout and try to get used to this best loadout for FFAR 1 by running various matches using the same weapon and loadout.