Since the mid-season update has arrived, now Call of Duty: Black Ops Cold War gamers can get Wakizashi swords for free. However, even so, surely there are some of you who don't know how to unlock Wakizashi right?
So, that's why on this occasion Wowkia will give you directions regarding how to get a cold war sword, namely Wakizashi in the game Call of Duty: Black Ops Cold War for free. I Almost forgot, actually this guide will also work for Call of Duty: Warzone.
To be able to unlock Wakizashi yourself, you must complete challenges to unlock it for free. However, if you want to get this sword right away, then you can buy it through the new blueprint at the shop.
How to Unlock Wakizashi in Call of Duty: Cold War and Warzone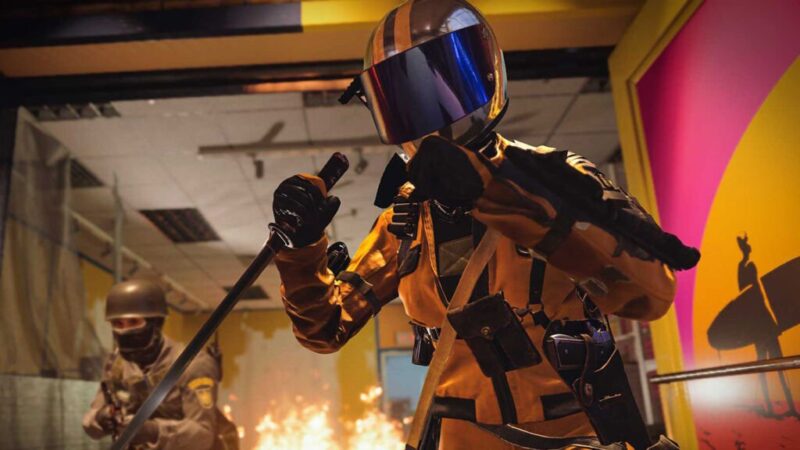 To unlock Wakizashi for free, you need to perform two Finish Moves using a Combat Knife in 10 different matches. Indeed, the way to get it seems difficult. However, given what you will get after completing it, this challenge is nothing.
To perform the Finish Move, you just need to sneak behind your opponent, then hold down the E button when you are right behind the enemy. After holding down the E button, your character will immediately perform the Finish Move.
In order for your maximum ability to complete this challenge, we recommend using the Paranoia, Tracker and Ninja facilities. Using this charge, you will easily sneak behind the enemy and carry out the Finish Move.
However, if the above how to unlock Wakizashi suggestions are not enough, we also recommend that you quit the match after scoring two takedowns and come back to another game. That way, you only need to repeat this until the challenge is over. Before proceeding with this last suggestion, you should see whether your progress has been recorded or not if you leave the game and continue another match.