Are you Kar98k Marksman users in the Call of Duty: Warzone game, or are you often referred to as Call of Duty: Modern Warfare? If so, then you must know the best loadout for Kar98k in this article.
You see, knowing this loadout, you will get various benefits. Not only that, by using this loadout you will also get better later in playing using Kar98k.
Best Loadout for Kar98k in Warzone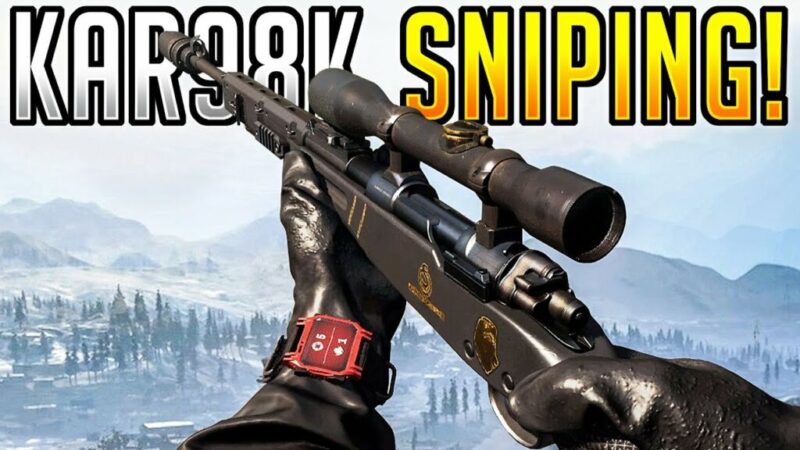 So, how about it, are you curious about the Kar98k loadout for this Call of Duty: Warzone game? If so, you should listen to the discussion about the best loadout for the Kar98k carefully below.
Kar98k Best Loadout
Muzzle: Monolithic Suppressor
Barrel: Singuard Custom 27.6″ Barrel
Stock: FTAC Sport Comb
Optic: Sniper Scope/Cronen C480 Pro
Laser: Tac Laser
As you know, the Kar98k is the best Marksman rifle in Call of Duty: Warzone? Well, this itself can happen because this weapon is very reliable when you want to finish off enemies from a distance.
Also, by using this special loadout setting, your Kar98k will later get better and more precise ADS speeds. So, with this increase in ADS, you can take down your opponent instantly if they see him passing.
Indeed, using the Sniper Scope is the best choice here. However, you should consider using the Cronene C480 Pro instead. You don't need to do this yourself. You see, the Cronene C480 Pro is only good when you use it when you want to avoid the flashes that give your position.
---
In addition, the best loadout for Kar98k is based solely on individual opinions. So, if you feel incompatible with this loadout, don't force it to use it since this loadout is not necessarily suitable for all Kar98k users.