Valheim is a new survival sandbox game that is similar to Minecraft and Terraria. For a moment ago, it got a reputation as the most purchased game on Steam. However, so many new players still have confusion playing this game and many search for the Valheim Blast Furnace guide.
Therefore, considering the fact that many players need to be enlightened about this aspect of Valheim, here Wowkia wants to give you some tips and guide about the Blast Furnace, especially about how to get and what materials to make it. So, let's check it below.
What is Valheim Furnace Blast?
It is used to turn the Black Metal Scrap into Black Metal Bars.
Recipes
To make Blast Furnace in Valheim, you need to have the materials below:
Stone (20)
Surtling Core (5)
Iron (10)
Fine Wood (20)
Artisan Table
For your information, Artisan Table is a tool that you will obtain after you defeat the fourth Boss, Moder. If you are looking for how to slay that boss, we will elaborate on it in another post.
How to Craft Blast Furnace in Valheim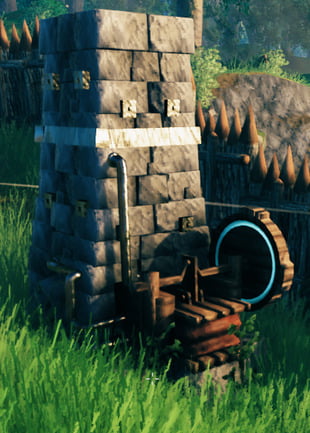 To craft the Blast Furnace, you have to gather all the required materials mentioned above. It might look difficult if you just play the game, but over time, this should be a cinch. When you got all those materials, put them on the artisan table and make the Valheim furnace blast.
---
Well, that is how to craft Blast Furnace in Valheim. Don't forget to comment below and revisit us if you want more Valheim guides and tutorials.