Many people enjoy playing sandbox games, especially if we can be as creative as we like. Iron Gate AB makes it happen in the game called Valheim. As this game was just recently released, many players are still confused about what they want to do.
Right now, as an assist to understand more about stuff and things in the game, Wowkia will give you an essential guide on how to get stone in Valheim.
What is Valheim Stone?
It is a basic item to make other items like tools. Stone in Valheim can be crafted to Stone Axe or Stone Pickaxe.
How to Get Stone in Valheim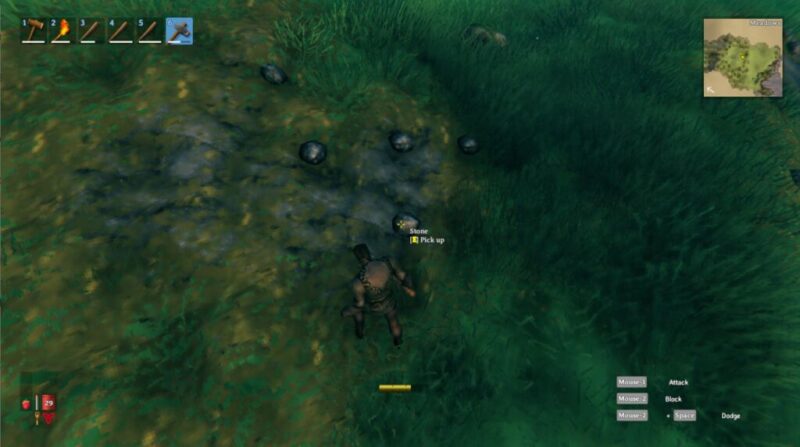 You need to pick the stone up from the ground, and it will automatically be saved in your inventory. It's a very simple way to get stone in Valheim. You can check the area around the river that is close to your first spawn. Hover your cursor to the rock, then click the 'E' on the keyboard to pick up.
There are several sources of stone, such as Chunk of Stone and Greydwarf Drops. For Chunk of Stone, you need to have a Pickaxe to destroy it. Greydwarf is the creature on Valheim that you need to fight to get more stone. Every time you kill one, it will drop 10 stone at a time.
---
Well, that is how to get the Stone in Valheim. Don't forget to comment below and revisit us if you want more Valheim guides and tutorials.