One of the the materials most needed in Valheim is Surtling Core. This item is used to build many crafting tools. Although you need it so much, the Surtling Core is a quite difficult items you can find in this game. So, Wowkia will give you a guide on how to get Surtling Core in Valheim.
What is Valheim Surtling Core?
Surtling core is a cube-shaped item in red. If you see this item, you can feel it as a source of heat.
It is used to build:
Blast furnace
Bonfire
Portal
Ward
How to Get Surtling Core in Valheim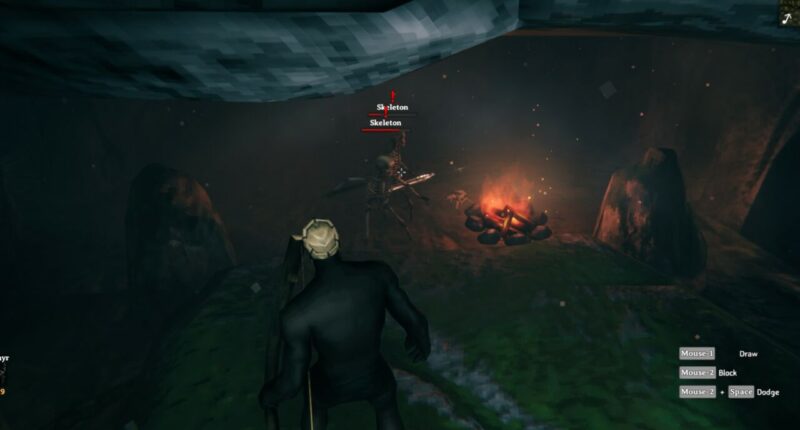 We will give you the best way to get Surtling Core in Valheim. It would be best if you visited the Burial Chamber in the Black Forest biome. Burial Chamber is the dungeon on Valheim. This placemark is a rock formation that forms a cave. Also, you will meet Skeleton as the enemy.
In my experience, each Burial Chamber has 5 Surtling Cores. There is enough for you to make a Smelter or Charcoal Kiln in the early game. But careful, because that place full of Skeleton creatures, with ranged and melee attacks. You have to find the Evil Bone Pile and destroy it, making the skeleton don't respawn.
Use the fire-based weapon to defeat Skeleton. You can use Torch or Fire Arrow if you don't have a stronger weapon.

Valheim Tips
Besides, you can also get the Surtling Core from Surtling, a fire creature in Valheim. It will drop several items, but you have to travel to Swamp biome which is so far from your first spawn.
---
Well, that's how to get Surtling Core in Valheim. If you are looking for more Valheim Guides, you request them in the comment section, we will try our best to provide it to you.