In Call of Duty Mobile Season 2, that is anticipated coming soon next week, there will be a new Scorestreak that was already on Call of Duty Modern Warfare, namely Napalm Scorestreak.
Activision announced this good news as the publisher of various games from the Call of Duty Series. Yep, although the game developers said that Season 2 for Call of Duty Mobile would be released next week, unfortunately, they still haven't announced the exact date this update will arrive.
Call of Duty Season 2 and Napalm Scorestreak Date Release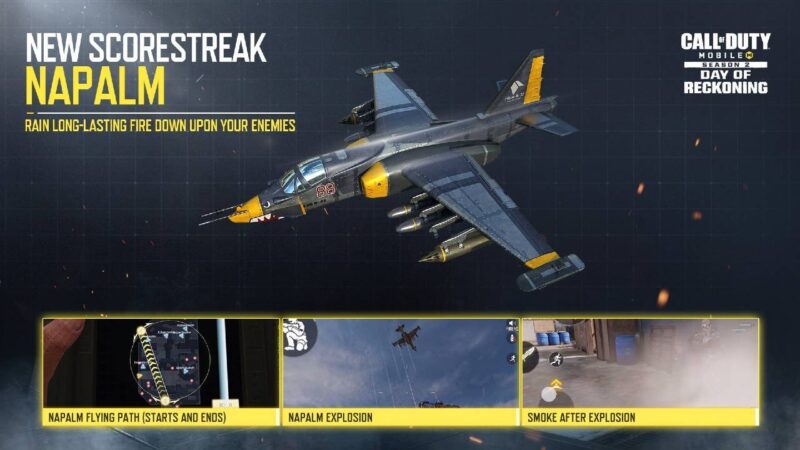 However, considering that there are many reliable leaks related to Season 2 for the Call of Duty Mobile game, it is likely that Season 2 will be released soon, approximately on March 17th. That's why you should continue to monitor Wowkia for more information regarding this Season 2 for the Call of Duty Mobile version of this game or other games worldwide.
Also, in Season 2 itself, game developers will include various other new content, such as the new season theme that has been confirmed by Activision and various other features that will fill Call of Duty Mobile Season 2.
Not only that, for this Season 2, Activision also said that there is a nickname for it, namely "Day of Reckoning," which until now not many people understand what this name means for the Call of Duty Mobile game.
For those who don't know, you can use Napalm Scorestreak to drop fire from the sky and light up the battlefield. Any player using this Scorestreak will be able to select the plane's flight path and watch as the fire drops on the map.