Many people wanted to complete Soon Quest, but found it difficult to complete this mission. That's why Wowkia will share a Destiny 2 Soon Quest Guide here, so hopefully it will help you complete the mission.
Yep, indeed for some people completing the Soon Quest to get a pulse rifle, which is No Time To Explain, looks easy. However, considering that there are so many people who play this Destiny 2: Beyond Light game, there are definitely players who find it very difficult to solve. So, if you are one of these people, here is the Soon Quest guide that will help you complete the mission.
Here's Destiny 2 Soon Quest Guide That You Must to Follow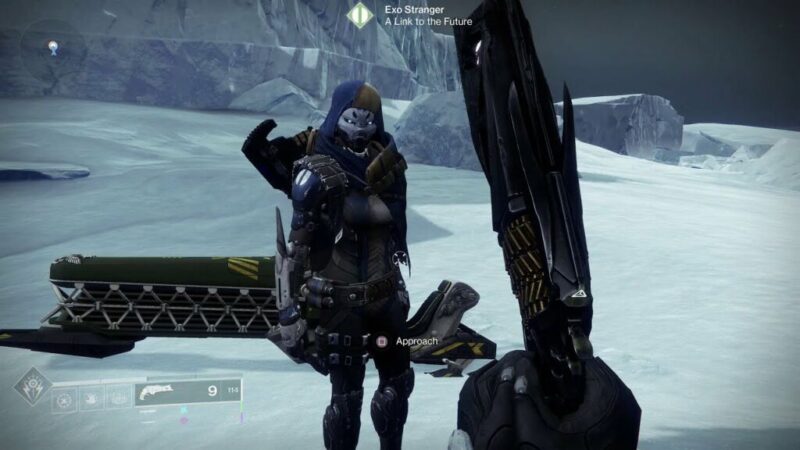 The first thing you have to do to start Soon Quest is to complete the Beyond Light campaign which is sure to be easy to pass. After finishing the campaign, now you have to go to the Exo Stranger and later he will give you the No Time To Explain pistol along with Soon's quest.
To complete the first Soon Quest step, you have to open the map first, then stop by one of the landing zones in Europa. After that, here the guards need to find a weapon scheme that can only be dropped by enemies in the Braytech Building. In order to complete the first step, you must go to the BrayTech Exoscience area near the Cadmus Ride, and explore the inside and defeat the enemy to access the weapon scheme that Wowkia previously mentioned.
To make fighting the enemy easier, take advantage of the Darkness you have to get through various barriers. If you have collected the five necessary schemes, now talk to the Exo Stranger again.
For the next step, now you need to hunt down new Vex enemies in three different areas in Eroupa, namely Nexus, Glassway and Well of Infinitude. Before committing a massacre against Vex, make sure you use the No Time To Explain weapon so that the kill score is calculated in this Vex hunting mission.
If you have completed the steps above, now the Guardians need to venture again to the Exo Stranger to submit Soon's quest. By doing so, the catalyst will be available later. Don't forget, because there is still one last part to apply the modification, players must find the best place for farming kills and get eliminations between 700-1000 using No Time To Explain weapons.
If this last Destiny 2 Soon Quest directions have been completed, then the available catalysts will be used later (don't forget to buff the special portals so they light up more often).