There is one Thousand Voices in Destiny 2, namely The Exotic Fusion Rifle, which is hard to get. However, this itself can happen because this is one of the strongest weapons in this game.
So, to get it, the players need to do various difficult things. If you really want to get it, players have to get ready for a complicated exploration. You see, to have the Exotic Fusion Rifle One Thousand Voices, players can only get it in the Last Wish Raid. If you already understand the discussion, here is the explanation.
Get Thousand Voices in Destiny 2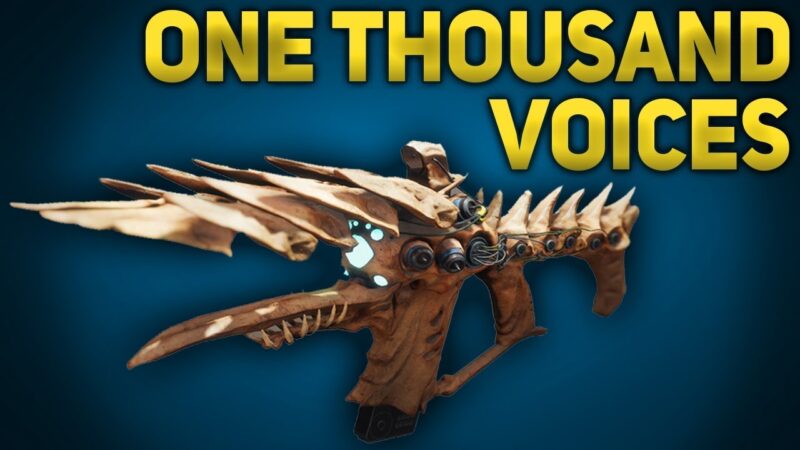 As Wowkia said just now, you can only get this weapon in the Last Wish raid. So to get Thousand Voices, players must open chests with keys dropped by Riven's boss every time the raid is over.
So, you could say to get Thousand Voices; you need to defeat the Last Wish boss, Riven. After defeating her, the player will get an Ethereal Key to open chests to have weapons from the main mission this time.
I have a tip here; you should open chests at once after defeating boss Riven 3 times. You see, players can get 3 Ethereal Keys every week. However, you have to use three different characters as well to defeat Riven's boss.
After getting all the keys, later the players will get access to enter the chests room. Now, you need to open it, and later you will get Exotic Fusion Rifle One Thousand Voices in this Bungie Inc game, Destiny 2.