We're off to day 3 of Five Flushes of Fortune! Today's photo subject is "Red Creature." Let me brief you a bit about this event, but if you already know what's up, just jump right into the Five Flushes of Fortune guide down below.
So "Five Flushes of Fortune" is the new and the first event in Genshin Impact 1.3. This event requires you to take pictures of specific subjects every day until February 10th. The total rewards are 480 Primos, and each day you can have random bonus rewards.
The photos you get from the gadget Kurious Kamera is unique colored photos. There is 5 kind of unique photos, and you need to have at least one each to claim the reward from Ji Tong. You can also trade the photos with your friends.
The red creature and where to find them
The term "Red Creature" means living beings in Teyvat that comes in red. Emphasize the phrase living beings. That said, minerals, and flowers, and materials can't be the subjects. If you want to know more about living beings in Tevyat, you can go to the archive and go to the "Living Beings" tab.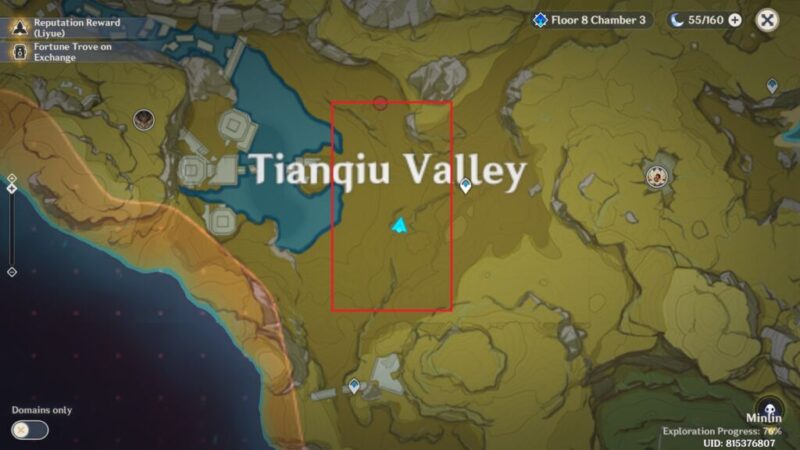 You can finish today's event in one go at Tianqiu Valley. As for the red subjects, there you can go look for Pyro Hilicurl Shooter, Pyro Slimes, Pyro Abyss Mages, Pyro Fatui Agent, Dendro Slimes, and Crimson Fox. There are many Crimson Fox in Tianqiu Valley, but you need to be sneaky if you want to snap a picture of them. Just take it from afar, use the max zoom.
One last thing, if you're really going to Tianqiu, be careful, there are lots of Geovishap there. Being surrounded by them won't end up nicely, trust me.