Well, we have shared many craft tips in our other articles, so now I will tell you about Valheim food. There is a lot of raw meat which you can find in this game and you can also process utilizing a cooking station. Right now, Wowkia wants to share with you how to build a cooking station in Valheim.
What is Valheim Cooking Station?
The cooking station is used for raw meat-type ingredients to turn it into their cooked form. It is possible to stack 6 cooking stations over a single Campfire.
Recipe
How to Build a Cooking Station in Valheim
Time needed: 5 minutes.
If you want to build a Cooking Station, follow the instruction below:
Open Hammer Menu

First, equip the hammer from the Hotbar inventory. Then, click the RMB to open the hammer menu.


Select Crafting

Then, select the [crafting] tab in the menu by clicking it; or you can swipe by pressing [Q/E].


Select Cooking Station

Next, select the cooking station from the crafting tab. At the bottom, you can look what materials needed. The cooking station recipe is 2 woods and a Workbench.


Build a Cooking Station

Last, place the cooking station on the campfire or hearth. If you don't put it on the fire source, you can't use the cooking station.

How to Cooking in Valheim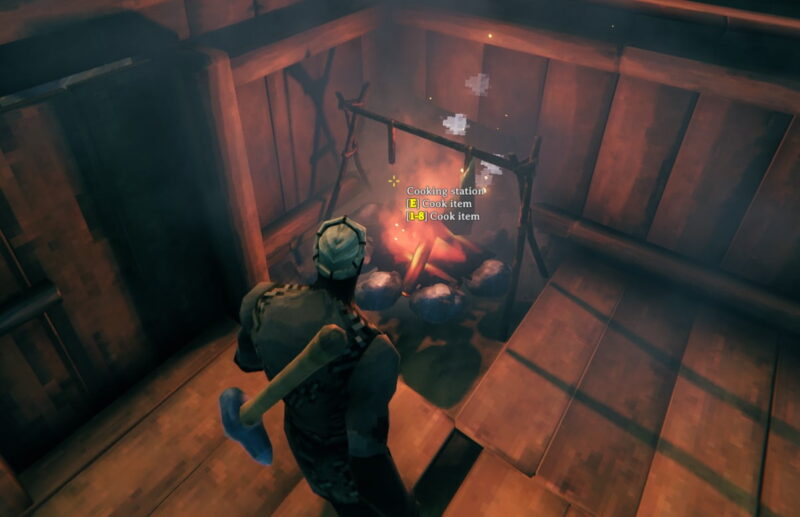 After creating a cooking station, you'll want to use it. For that, you can interact by pressing the [E] key. Raw materials such as meat will automatically stick to it. You have to pay attention to the food, don't leave it for too long. The ingredient has each time to cook. If it is overcooked, it will transform into Coal.
For the ingredients to be cooked, you can see the table below:
| | | |
| --- | --- | --- |
| Ingredients | Cooking Time | Output |
| Neck tail | 20 s | Grilled neck tail |
| Raw meat | 25 s | Cooked meat |
| Raw fish | 25 s | Cooked fish |
| Serpent meat | 30 s | Cooked serpent meat |
| Lox meat | 60 s | Cooked lox meat |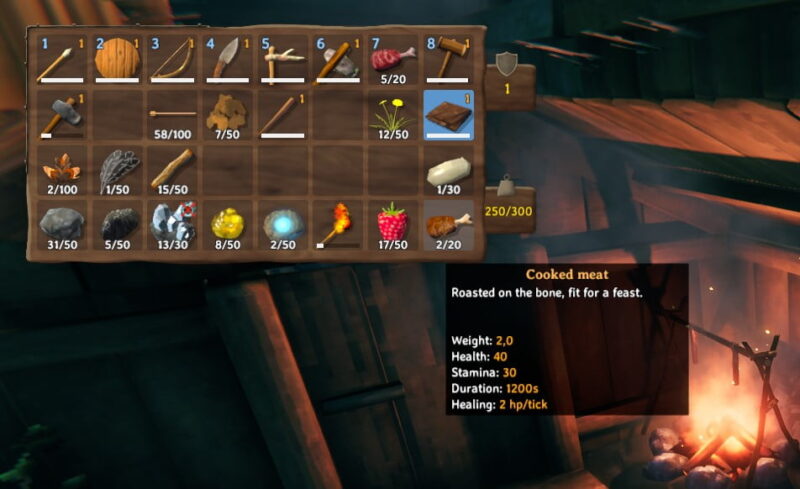 When the food is cooked, you can pick it up and put it in your inventory.
---
Well, that's how to build a Cooking Station in Valheim. If you are looking for other Valheim Guides, you can follow us and revisit Wowkia.