As you know, Call of Duty Mobile Season 2 will soon be released and will bring lots of new content for users, such as the new rifle that we will discuss this time.
In accordance with a live Twitter tweet by the official account for Call of Duty: Mobile, which you can see below, they revealed that this weapon would be a sniper type.
New Rifle in Call of Duty Mobile Season 2 Is Remington 700?
From what we can see, it looks like the blueprint below indicates that this weapon is a modern version of the Remington 700, a favorite sniper weapon for Call of Duty 4: Modern Warfare game players.
However, because in the previous season, the SKS sniper rifle joined Call of Duty: Mobile, you could say that the game developer will add sniper rifles for two consecutive seasons.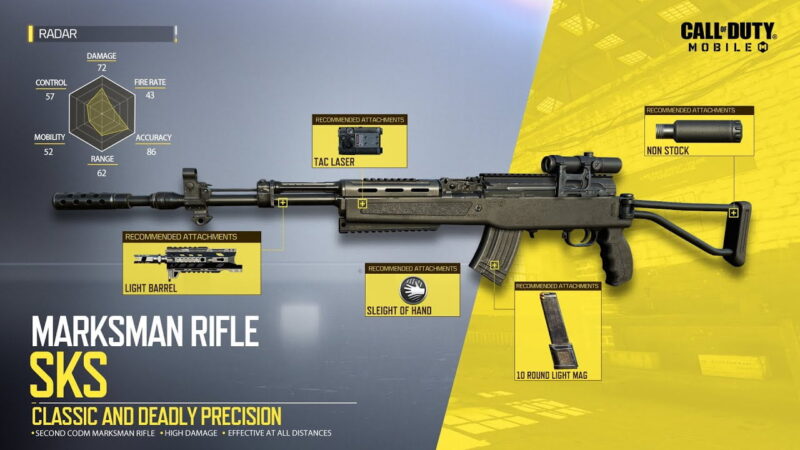 Besides, other new content will come along with this new rifle later in the latest Call of Duty Mobile Season, such as the remixed Shipment map, which looks like it will bring back a chaotic map with a new look.
Currently, there is no other relevant information regarding this discussion from the developer. However, what is certain is that Wowkia will immediately inform you if there are any changes or developments related to Call of Duty Mobile Season 2. So, that's why make sure you keep monitoring us in order to follow further information on every game in this world!
---
Currently, you can play Call of Duty: Mobile for free on mobile devices, such as Android and iOS. This game has various modes, but in my opinion, the best is the casual mode.