The biggest Grand Theft Auto Online updates this year is The Diamond Caniso and Resort. The update allowed the player to access casinos, purchase penthouse and do many activities that related in-game. Recently, GTA Online introduces us to the player's opportunity to rob the Diamond Casino blind.
The Diamond Casino Heist, it called, Rockstar say this heist will be the last heist. Before you robbing the casino, of course, players must have their own casino with an arcade for dispelling suspicion.
This time, Wowkia will discuss to buy an arcade in GTA Online. Let's check below!
How to Buy An Arcade in GTA Online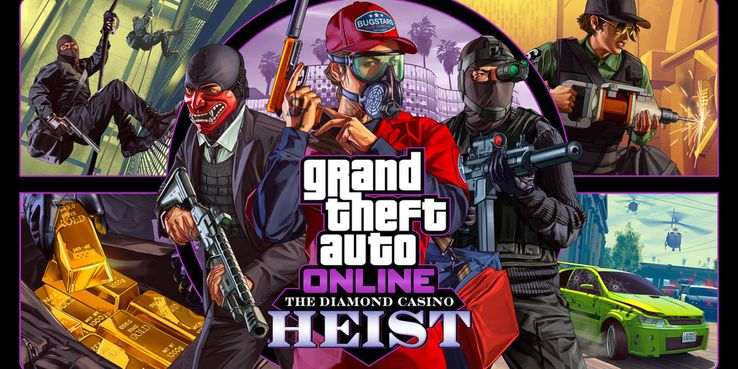 Before you heist for the Diamond Casino, players need to purchsse the arcade. The arcade will be base on operations of the heists and make a plan and add crew members.
In the game, you will find six different arcades and the price ranging from $1.2 to $2.5 million. The arcades rate only for the original layout, you can upgrade the arcade with spending more cash into it.
Check the purchasable arcades that you can buy below:
Pixel Pete's in Paleto Bay for $1,235,000
Wonderama in Grapeseed for $1,565,000
Videogeddon in La Mesa for $1,875,000
Insert Coin in Rockford Hills for $2,345,000
Warehouse in Davis for $2,135,000
Eight-Bit in Vinewood for $2,530,000
Buy an arcade the same as buying the building in the real-life. You will be looking for the arcade on the site. Looking to Maze Bank Foreclosures in the EyeFind and click filter to arcades. Choose one of all arcades and head over to it. After you arrived in the new arcade, a cutscene will play out.
The Heist Mission
Then, you only have to build up the arcade and doing business. When arcade is already big enough, you will be able to do a heist mission with begin planning over the whiteboard. That specific mission covers the large area, so you need a pretty fast ride to get everywhere.
---
So, that's how to buy an arcade in GTA Online. If you playing another GTA game, Wowkia also has GTA V cheats for all platforms. Don't forget to comment and share this page.