Reportedly, the game developer FIFA has announced that they have opened a voting page for players who wish to contribute votes in one of the annual online events created by them entitled Team of the Year.
In the event that has started and will end on January 18th, FIFA will give users access to vote for the best soccer players in 2021.
For those who don't know, Team of the Year is an annual event created by FIFA to present the best players from around the world who will be included in the best starting eleven throughout the year for games according to the votes given by users.
For 2021, FIFA said there were 70 players from various teams that users could vote according to their wishes. The players themselves consist of Cristiano Ronaldo, Lionel Messi, Kylian Mbappe, Erling Braut Haland, and many more that you can vote on via this link.
Team of the Year Player Details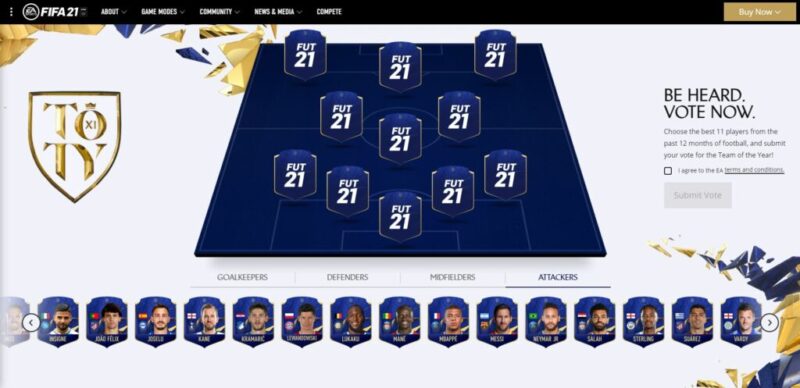 For more detailed information, as you can see on the voting page, FIFA has added 7 Goalkeepers, 18 Defenders, 19 Midfielders, and 26 attackers that you can choose to be present in this year's Team of the Year starting eleven.
FIFA is indeed the most popular soccer game series for fans since with the features and gameplay that are very realistic, this game series is loved by many people.
In fact, because it is so exciting to play, the FIFA game series, which was launched by Electronic Arts for the first time on July 15, 1993, received various awards that other game makers wanted.