Welcome to the second week of the year 2021, everybody! I hope all of you are in top form. Today, I'm giving you some info (or maybe leaks?) about Genshin Impact. Genshin Impact has now reached the second half of version 1.2. Wednesday, we're going to meet Ganyu, a female half-Adeptus from Liyue. Ganyu uses a bow, and her element is Cryo.
We have mentioned Ganyu before here, but I will try to explain it again here. She specializes in Cryo AoE damage. Her first skill is like Mona, creating an illusion/object to taunt the enemy and deals Cryo AoE damage. Her Elemental Burst is a bit like Amber, creating a barrage of attacks in Cryo.
Ganyu is coming with Xingqiu, Xiangling, and Noelle. There's also a new Weapon Banner this Wednesday with Amos' Bow (Bow) and Skyward Pride (Claymore) as the main prize. Along with the release of Ganyu, we also got her story quest "Sinae Unicornis Chapter". To play it, you have to be at least on AR 40 and completed Chapter 1: Act III Archon Quest.
How's that, you interested in getting her to your party? I got some new Genshin Impact Redeem Code (Gift Code) for you. Not much, but it can boost your Primogems saving a bit. Claim it now on Genshin Impact Official Site. Here's the code.
GENSHINGIFT : 50 Primogems and 3 Hero's Wit
GSIMPTQ125 : 60 Primogems and 10,000 Mora
CUUPMBJSVD : 50 Primogems
Here's how to redeem the code.
To redeem the code, you have to be at least AR 10.
Login at the Genshin Impact Website
Choose your account server.
Make sure to choose the right server, or your account won't be detected.
Enter the code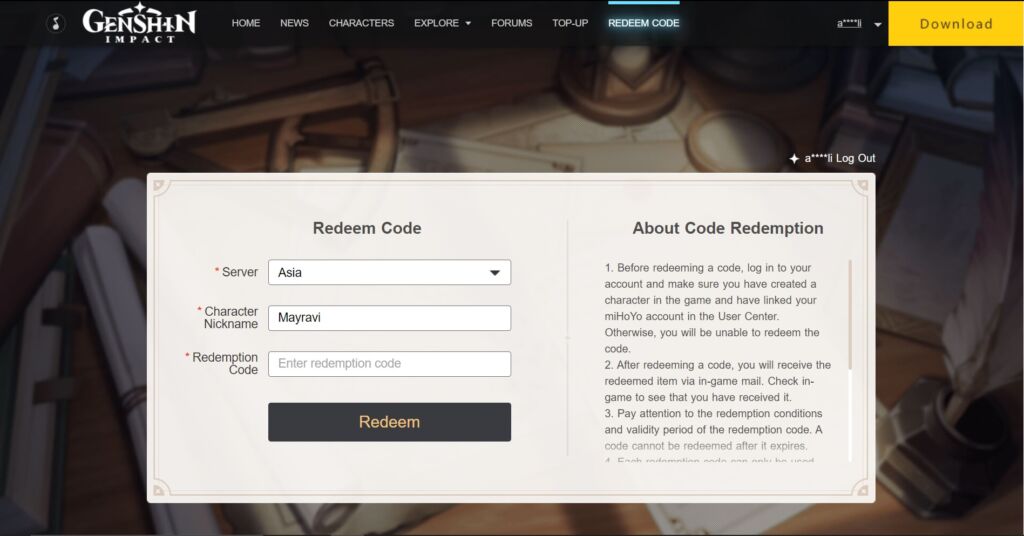 Enter the code from ealier.
Claim the rewards ingame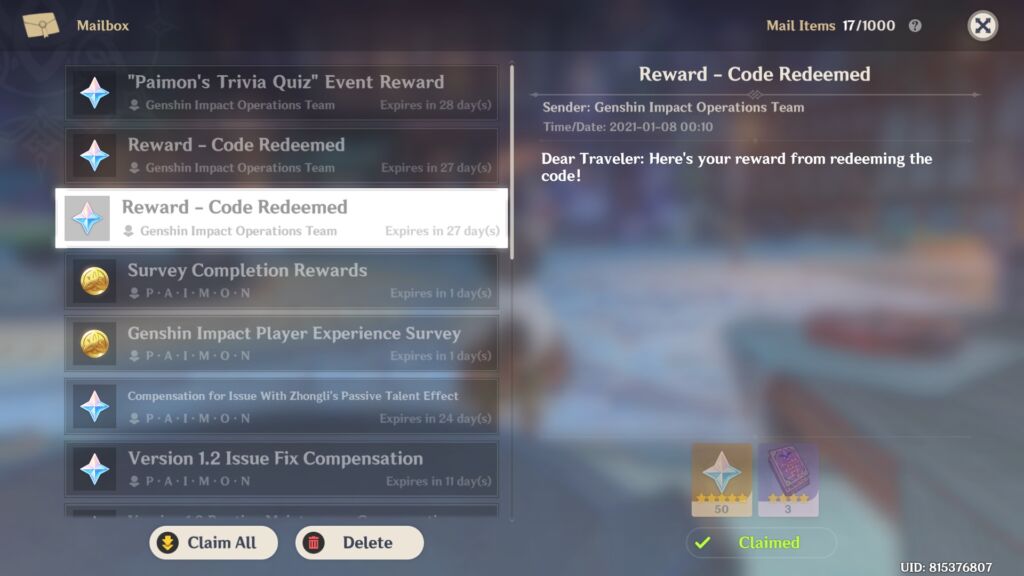 Enjoy your Primogems!