On January 8th, Genshin Impact has another in-game event, Lost Riches. This event is basically a treasure hunting event. To participate in the event, you have to talk to Ulman, the original treasure hunter. For some reason, he can't search all the treasures at the moment, and he chooses you as his sidekick.
Ulman then gives you a book that contains the treasure's location and a treasure-seeking Seelie. At each location, you have to collect 60 Iron Coins with the help of the Seelie. The Seelie will shine if there is Iron Coins near you. But, be ready, because some treasure hoarders might be waiting for you.
The Iron Coins can be exchanged with up to 300 Primogems, 10 Hero's Wit, 200k Mora, and 20 Mystic Enhancement Ore. You can also get one Mini Seelie with 280 Iron Coins. You can only take one of the three Mini Seelie, Dayflower, Rose, or Curcuma. I don't know what's the function of these Mini Seelie yet. But, I think it's only some kind of an accessory.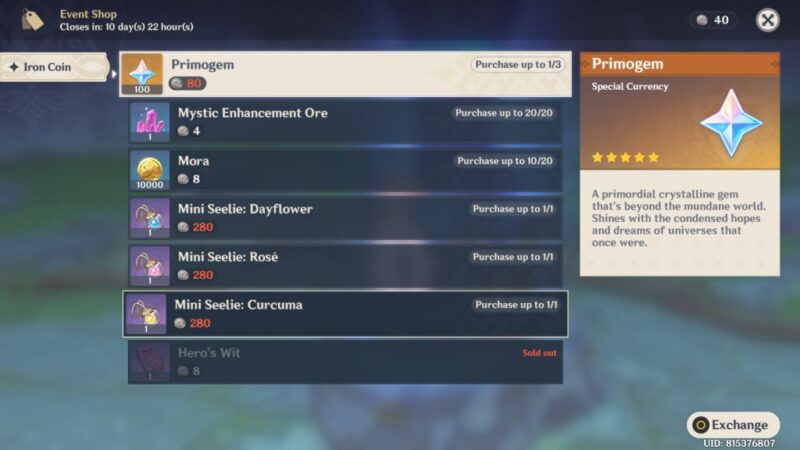 Lost Riches Part 1
I've made some guides for you who don't want to be troubled with all these treasure hunting activities. All you have to do now is go to my marked points and get them Iron Coins. Let's get it.
Lost Riches: Falcon Coast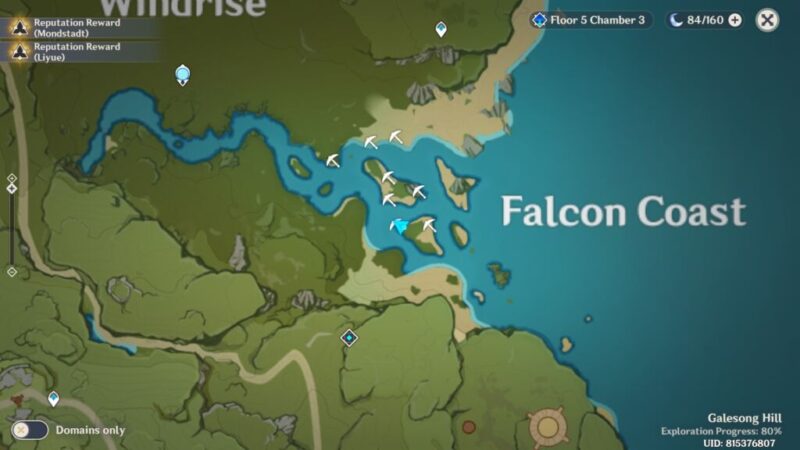 First, we're off to Falcon Coast, west of Mondstadt. Here, you need to go to 8 locations. There are some Treasure Hoarders on the island. But it's nothing serious, so make sure to f-'em. You also might want to pick some crab for some Adeptus' Temptation.
Lost Riches: Lingju Pass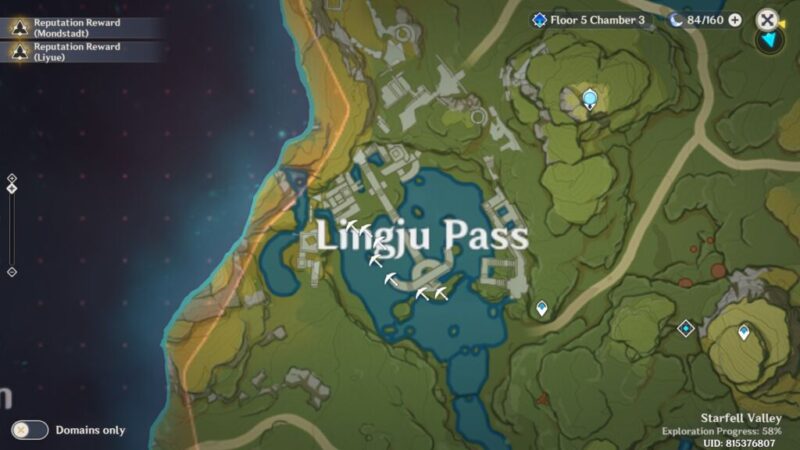 Next, we'll go to Lingju Pass. There are 7 locations, and you can make it in one go. BUT, they won't make it that easy for you. You need to face 3 Fatui bois at the southern points. Moreover, the electro hammer guy is present there, so be prepared for some hard-ass fight. Moving on to the ruins, you might face some Hilicurls and Abyss Mage.
Okay, that's it for the first two locations or part 1. I'll get back to you with the part two at Starfell Lake and Guili Plains. I'll also tell you on how to get the first Lost Riches' special treasure in Brightcrown Canyon.