In the Mojang games, Minecraft, you can make all kinds of things, from items, furniture, houses, and the like. One of those things you can build is the water elevator in Minecraft, which will make your place even cooler.
With this water elevator, you can go up and down without having to climb stairs as usual. However, making your own water elevator is a little difficult because you need sufficient knowledge about the game.
Make a Water Elevator in Minecraft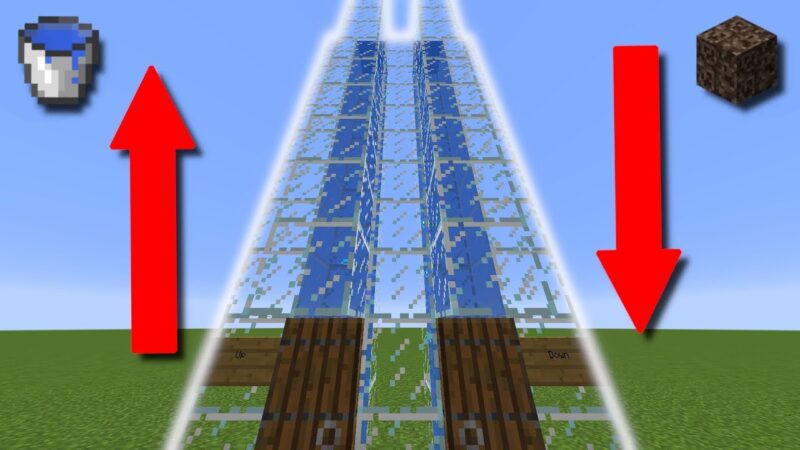 But calm down because Wowkia will tell you how to make a water elevator in Minecraft easily. Before you make it, you should first know what materials are needed to make a water elevator.
Time needed: 3 minutes.
To make a water elevator, you need a variety of materials that are easy to get. For example, Magma blocks, Soul Sand, Glass (optional), Doors (free to choose), and Iron Buckets to hold water.
Create a Tower Structure

First, you need to build a tower structure with three 1×1 blocks. You can adjust the height depending on the height you want.

Add Doors and Blocks

After you finish creating the structure, now add the doors in the three blocks, and add more blocks above the door like in this photo.

Fill the Air Elevator

Now you need to fill the elevator water through the topmost block of the tower structure.

Add Magma Block or Soul Sand

For the final step, you need to add a Magma block under the elevator water to pull the player from the bottom up. As for the Soul Sand, it will pull players from top to bottom.
That's how to make a water elevator in Minecraft easily. If you don't understand this tutorial, you can say it in the comments column. For more tutorials related to Minecraft games, we will add another soon.