No More Heroes is a cult-classic series that has been a joy to fans for many years. No More Heroes 3 has been delayed to 2021, as the COVID-19 pandemic has caused "unforeseen delays in development.". Goichi Suda, Grasshopper's founder, and CEO reveal the news in a Twitter statement. And explaining the situation also expressing regret over the delay.
"All staff members at Grasshopper have been working as hard as possible on developing the game in hopes of releasing it in 2020, but the effects of the COVID-19 pandemic have unfortunately proven to be a real body blow to our schedule, causing unforeseen delays in development," the statement reads in-part. "Now that we have managed to get back on our feet with development, we have decided to focus on prioritizing quality, and to therefore push back the final release date."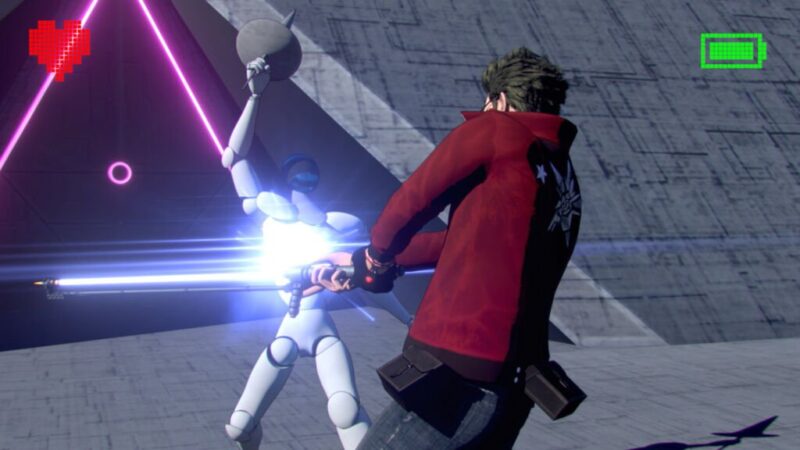 The series and somber tweet is a bit different than the trolling-like behavior of Suda51 that fans have come to find amusing. Suda was very apologetic, as he mentions that he has been listening to fans on social media. And he knows that many were looking forward to the game. Suda says that the team can now focus on prioritizing the quality of the title, which makes perfect sense as more time will allow Grasshopper to polish up the experience.
Suda's Tweet with an Announcement of the release od No More Heroes 3
The news is not entirely bad, however. Suda also revealed that Darick Robertson has joined the team to work on the game. Robertson is the artist behind The Boys comic, which has turned into an Amazon Prime series. No More Heroes very much has a comic-book-like vibe that is brought to video games. So adding a comic-book illustrator to the team makes a lot of sense.
As fans wait for No More Heroes 3, they can play and now enjoy Travis Strikes Again: No More Heroes on the PS4, originally a Switch exclusive. The game is not a mainline entry into the No More Heroes series. But as a hack-and-slash mini-entry, it may provide some fun until No More Heroes 3 is released.
No More Heroes 3 is in development for Switch and will be release in 2021.