As announced by The Fortnite Team, Ripley and Alien Xenomorph now join Fortnite, and you can buy them right away. The two characters themselves are equipped with various variants, starting from Ripley, who arrived with the Nostromo Cew Outfit variant, Weyland-Yutani Cat Carrier equipped with Jonesy the Cat and Alien Xenomorph equipped with Xenomorph Tail Back Bling, and also the default Emote, Xeno Menace.
Apart from these two characters along with other items, in this update, Fortnite also released another additional bundle that can be purchased from the Alien Universe, namely the Space Gear Bundle consisting of the P-500 Power Loader Arm Pickaxe, Cheyenne Dropship Glider, and a new emote "bursting on the scene."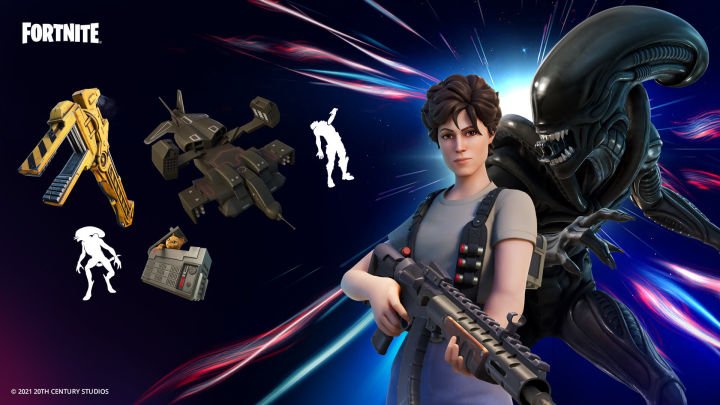 With the presence of Ripley and Alien Xenomorph at Fortnite, new skins that the developer previously added to the Fortnite game, namely Chun-Li and Ryu from the Street Fighter game, will get new friends.
VIDEO: Ripley and Alien Xenomorph Join Fortnite
For those of you who want to know other news related to this Fortnite game, don't forget to monitor Wowkia every day. Because here we will discuss various interesting things from various games, one of which is Fortnite.
For additional information, Fortnite itself is a video game that was first released in 2017, which provides a lot of content for its users and the mode it has and is also developed by Farga Corporation and Epic Games.
Also, Fortnite is a game that you can play for free on various platforms, from Nintendo Switch, Android, iOS, Mac OS Classic, PlayStation 4, Xbox One, and Microsoft Windows (PC).