"Sailor Moon", a hit '90s anime, releases good news for their fanatic fans. They produce a "Sailor Moon"-themed Monopoly board game and sell it online. Hence, it is fantastic for those who want to collect anything related to the anime.
The game is created by The OP (USAopoly). They add the "Sailor Moon" theme by providing the six rosé-finished tokens to play. They include a Moon Chalice, Deep Aqua Mirror, and Cosmic Heart Compact.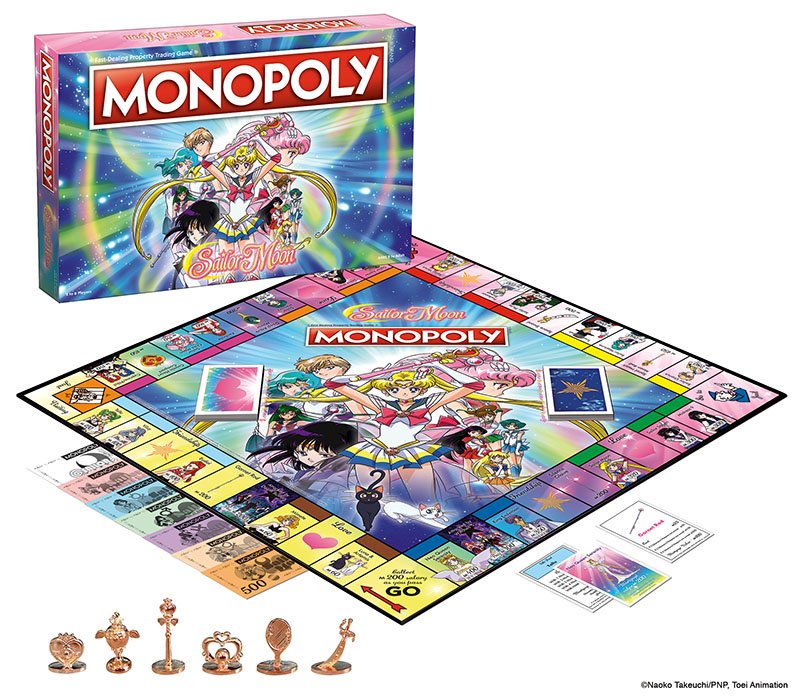 There is also "Attack by Death Busters" block to add the common "Jail" or getting free parking found in the common Monopoly game. Players who land here should pay 200 "Sailor Moon Money," the form of currency in the game.
Another twist in this game is instead of choosing from Chance and Community Chest cards, players will pick the cards called Love and Friendship cards.
Those who'd like to buy this "Sailor Moon" Monopoly board game can go check it out here. It costs $39.95.