As we know, Valheim is a survival game where players can make various things. Considering this aspect of game, a Valheim player create Millennium Falcon in the game.
The Valheim player remade the Millennium Falcon from the Star Wars movie himself using construction features. As claimed, this build took roughly half a day using the debug mode console command to add in-game resources.
VIDEO: Valheim Players Create Millennium Falcon in Game
As you can see in this link, there is a Redditor who uploaded a "test build" video for a vehicle from Star Wars, their Millennium Falcon, to the subreddit / r valheim last Saturday. When viewed carefully in the video of the Millennium Falcon tour, the player made the model for this vehicle very accurately.
I don't know what made him really excited about building the Millennium Falcon from Star Wars in Valheim. However, considering the hard work he has put in in this game, the player deserves a reward for his hard work.
So, if any of you really like the work of the Millennium Falcon made in the Valheim game, you can tell the player who made this via the comments column provided on Reddit.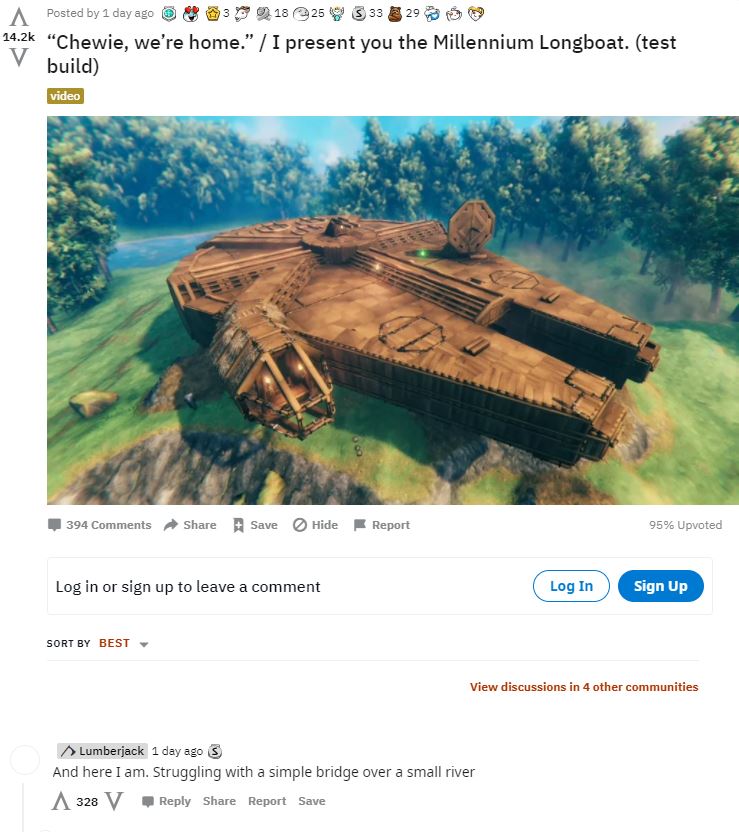 Besides that, considering that this is one of the great works of the Valheim game, I hope Iron Gate AB as the game developer will give appreciation to the players who have made the Millennium Falcon.