Fast & Furious 9's new image gives fans their latest peek at Han's miraculous return. Van Diesel has teased the return of Han in a brand new look at the franchise's latest installment.
Kang's Han Lue first appeared in 2006's The Fast & Furious: Tokyo Drift and went on to play a major part in several franchise installments, including some short films. Tokyo Drift saw Han die in a fiery car crash, but thanks to some timeline reshuffling that bumped the movie too, later on, he was able to join Dom's team for a while.
By the time Furious 7 rolled around, though, Han was certainly dead, and it was revealed villain Deckard Shaw (Jason Statham) was responsible. Ever since fans have campaigned for Han to get justice.
A trailer released all the way back in January 2020, confirmed that Sung Kang's character is officially back from the dead.
Now, in a newly released image, we can see just how undead he is as he stands opposite Diesel's Dominic Toretto.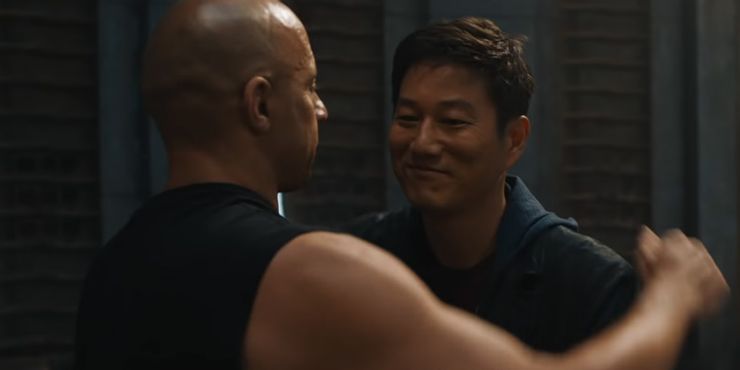 Explaining the decision to bring Han back, Diesel said: "Han is an integral character in this franchise.
"If you remember, he's kind of responsible for the away years of Dom Toretto. He's the one doing jobs with him in Mexico, he's the only one who knows where Dom is, and in many ways is the bridge for Dom when Dom comes back in Tokyo Drift.
"So there's something very special and magical about the Han character. When you see the movie you'll feel it, but I believe at the core it's another testament to, not only don't turn your back on family, but don't give up on family. Without giving away the plot, that's the theme: don't give up on family."
Entertainment Weekly Instagram Post about Fast & Furious 9 :
The new look at Han comes just a few days after the film also unveiled an image of John Cena's villain in action.
Fast & Furious 9 will be released on May 28, 2021