Fast & Furious 9 director Justin Lin announced the mix on the sequel was finally complete. It is pushing the film even closer to being ready for release. F9: The Fast Saga looks like it's just about nearing completion. The ninth core film in the Fast & Furious series delayed its release earlier this year due to the covid-19. The film is now will debut in May 2021. There are also some plans that two more films in the main Fast series will release after F9.
On November 11, Lin tweeted out that the film has been officially mixed which means the movie pretty much finished. There may still be some VFX that need to be polished or some other nips and tucks. But, the takeaway here is that the film will complete before the release date.
Plot details on F9 remain scarce, but the film will likely be bonkers and delightful lead into the series' endgame. It has already been greenlit for two more Fast & Furious movies that Lin will direct. The Fate of the Furious culminated in a battle between a submarine and a fleet of supercars on a field of ice. That might not even quite compete with the drone battle that ended Furious 7.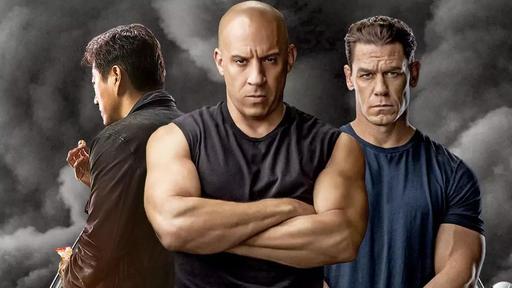 It's always fun to see how the movies try to one-up themselves. Rumors of the crew potentially going to space could make for a fun ride in F9. That will be sick.
Whatever thrills await the Familia in F9, it should at least be an entertaining ride. Prepare your popcorn and grab it tightly, because it will be so 'Fast and Furious'. What do you think about the synopsis of the movie? Will it be interesting? Does Fast & Furious 9 make it to your watch list? Let us know your opinion in the comment section below!
F9: The Fast Saga release date is May 28, 2021.
Here's the official synopsis for Fast & Furious 9: