Here we can discuss Moon Knight Alters which adds to your reference and of course can make you respond about this. Have you ever thought one thing about Moon Knight true character, that is his personality? Yap, it's still a mystery.
We can't choose between Marc Spector and Steven Grant. But recently some fans have a surprising theory about this. What is the reason that Steven or Marc has not been chosen as the owner of the main body of the Moon Knight? Let's find out the answer.
How Many Alters does Moon Knight Have?
At first, we talked about the previous recap, and make sure you have watched the series. As we know the Moon Knight story series, introduces at least three personalities or maybe we can call 3 people in one body. We can know them if we have watched them until the final episode.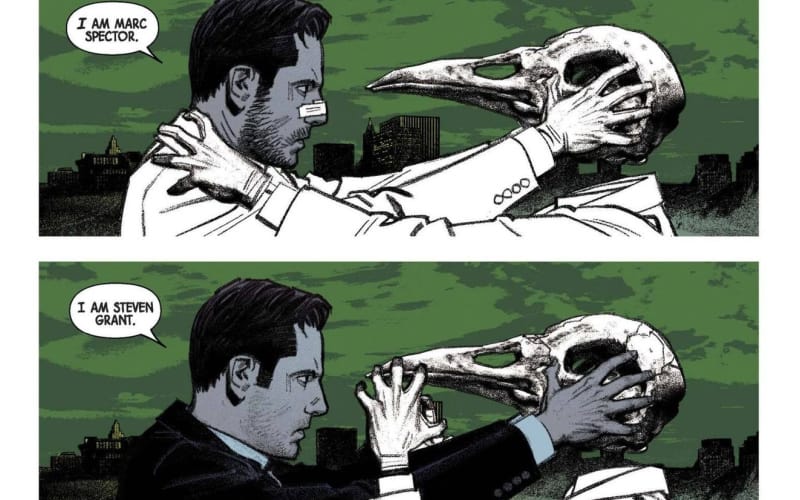 But we cannot know about the history of the third personality, when it was created or why it existed. Thankfully, that fact makes fans or observers feel better than Marvel Studios showing off all the characters from the first episode. It gets fans' attention when every Jake comes.
To be sure, Moon Knight has three personalities. So back to the fan theory that Moon Knight true personality is Jake Lockley. How can that be possible? This could be a complicated explanation of Moon Knight Alters.
---
Moon Knight Alters Main is Jake?
We found a thread telling people that Jake Lockley is the real owner of the body from Facebook posts. At first, we found this quite odd but when we think about the connections and of course the possibilities, it makes quite a bit of sense. How can that make sense? Read carefully to understand it.
Moon Knight Theory About Jake Lockley
As we know, Khonsu Avatar suffers from Dissociative Identity disease, which makes his life complicated. That's why we can see many Moon Knight Alters.
---
Read More About MCU Discussion:
---
Jake Lockley is the real owner of Marc and Steven's container, and he's not even his mother's biological child, ugh awful right? This could really be a complicated explanation of Moon Knight Alters.
The fans who tell us all this, say that Jake's real Family hails from Spain. This is the reason why Jake Lockley is good at using Spanish.
But for unknown reasons, he was abandoned by his family, maybe next time we can see the problem. And then, Jake was adopted by the Spector Family, and after that, he created the personality we call Marc Spector.
Since Jake wasn't his mother's biological child in the Spector Family, Jake had always been jealous of his younger brother. That's why Jake dared to kill his brother, then he manipulated and accused Marc Spector of murdering his brother.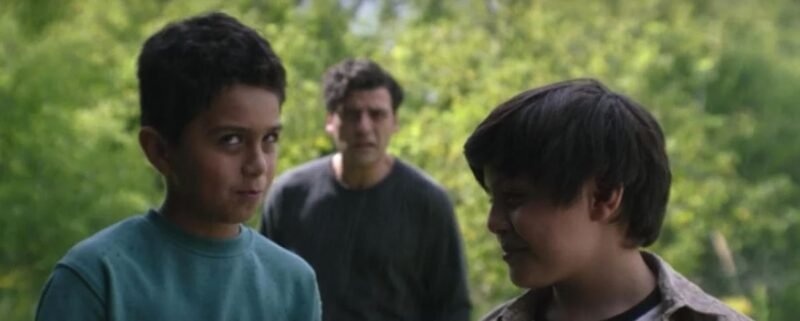 Maybe, also why his mother hated Marc. That's why mom often said that Marc was always jealous of his brother. If you look back at the first episode, you can see that Steven didn't know that he had another personality. Only, Steven is not the main owner. Steven is just an extra personality, unlike Marc who knows Steven.
This should make Marc know about Jake Lockley, or at least realize that Jake existed unless Marc was in the same situation as Steven when he didn't know he was just an extra personality. And if we look seriously at the end of the credit scene for episode 6, Jake Lockley's new costume appears first, followed by Marc, and Steven. As Marvel pointed out that Jake is the main character. This makes fan theories about Jake plausible.
---
if you want to read about the story of Marc Spector, Jake, and Steven from the comics, you can click on the information here: Marc Spector as Moon Knight (Earth 616).
---
Some Questions for Moon Knight Alters
How many alters does Moon Knight have?
Based on the movies we watch, we can find that they are three personalities in one body. Starting from Marc who so far we can think of as the main personality, the second is Steven and Jake Lockley as mystery personalities.
Does Moon Knight have Dissociative identity Disorder?
The person who has dissociative identity disorder is Marc as a god avatar, and Moon Knight is just a name for his suit or costume.
Who is Marc Spector third Personality?
His name is Jake Lockey, and he is the mysterious personality in their story. Even, one theory says that he is the ultimate owner of the body.
What Mental Illness does Moon Knight Have?
As we mentioned earlier, the person with dissociative identity disorder is Marc as the god avatar, and Moon Knight is just a name for his suit or costume.
---
---
Another Theory for the Moon Knight Alters
While the response of fans said that it might happen. For some Marvel movie fans, many things can happen, because this is a unique series from the previous Marvel series. However, we certainly find many of the same assumptions that Marc is the actual main owner of the body.
Indeed, this series has many changes that we can compare with the source material, of course, the comics. As for who the main people of Moon Knight Alters are, this one is also getting a change.
According to the comics, Steven is a rich man. During his time here, Steven was just a clumsy person as well as an ordinary worker. We can also see Steven as a cute person. We definitely need to know, how suddenly Jake can master the main body.
For that, we just hope Moon Knight can have a sequel, which is the second season. So what do you think about Moon Knight Alters? If you want to discuss it, just open it in the comments column.