Warning for you who HAVEN'T WATCHED Dark Phoenix! You may don't like reading this – though you may like if you are not an anti-spoiler person. But for you who have watched this disappointing final of X-Men sequel, you may not aware that the death scenes in this movie have been spoiled somewhere else. Yes, they actually have been revealed in another movie: Deadpool 2 last year.
As we can see, Deadpool 2 included some X-Men figures: Beast, Quicksilver, Nightcrawler, Cyclops, Storm, and Professor X. They were shown in a scene where Deadpool entered the X-Mansion and found them were in a meeting. But the two who dies in Dark Phoenix, Mystique and Jean Grey, were not found among them. This is actually a hint that there was something happened for them at that time.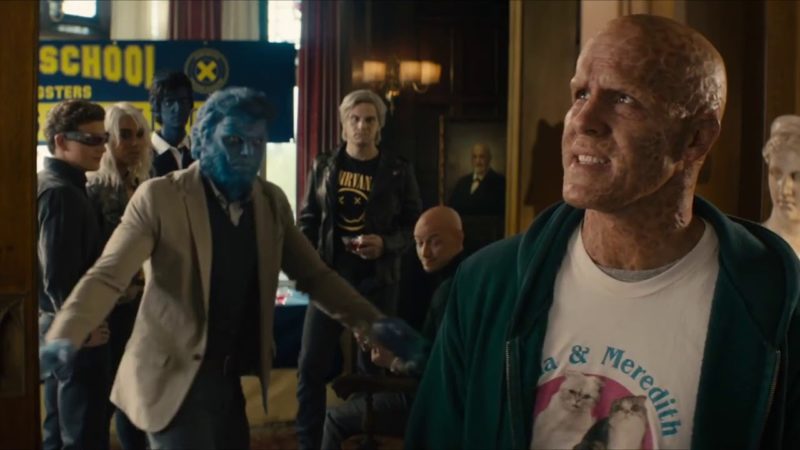 Deadpool 2 director, David Leitch, explained that the shoots of Deadpool 2 and Dark Phoenix occurred at the same time and in different places. The former was in Vancouver while the latter was in Montreal. This made him difficult to involve all X-Men figures in his movie. However, leaving only those two makes it too obvious that they were in a shoot, probably their death scene.
Even though this is only a specualtion, but seeing from the trailer that told Mystique will die, even fans can figure it out.