Guardians of the Galaxy Vol. 3 is planned to start and have the production in 2021. The story will possibly have a focus on Gamora and will explore the bad side of her. Zoe Saldana, the actress for the character, showed her interest in the plan as shown when she speaks at ACE Comic Con.
Zoe Saldana's Statement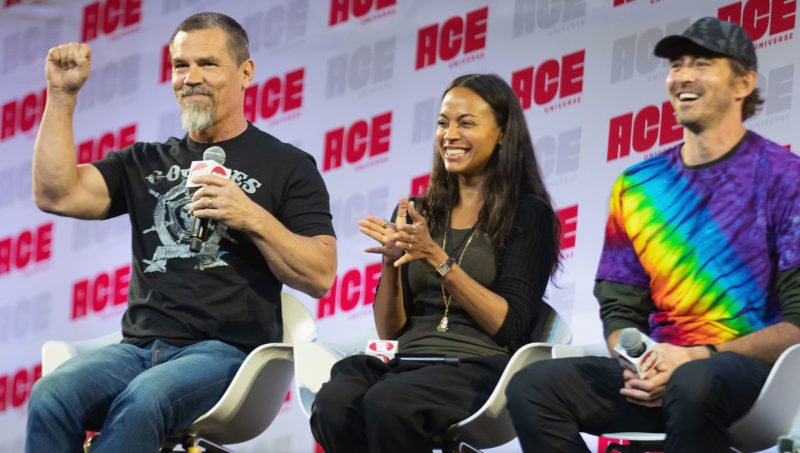 "The technical answer is, it all depends on what Marvel and James Gunn desire to do with the Guardians and with Gamora's fate. There's a part of me that wants her to go back, find her way back to the Guardians, but there's also a part of me that wants to explore a bad Gamora. I've never seen that and she's, you know, she's considered the most lethal assassin, the most lethal woman in the galaxy, so I would want to see what that wrath looks like also because it would just give me layers to sort of work on. But yeah, I want her to get back to the Guardians."
As we know, Gamora so far has as a good character who fights along with other guardians. She even built a romantic relationship with Star-Lord. This is actually contrary to her origins as the daughter of the most powerful villain in the MCU, Thanos. In fact, she is previously known as the deadliest assassin throughout the galaxy. Thus, it would be interesting if the MCU raise a story of Gamora's dark side as an assassin.
The writer-director, James Gunn, actually has revealed the hints. He said that Gamora will have a bigger role in the next Guardians of the Galaxy sequel. He even had a serious conversation with Saldana to discuss the part of Gamora that she'd like to explore. Considering the interest of the actress to play the bad side of Gamora, it would be possible to see a bad Gamora in Guardians of the Galaxy Vol. 3.