Carl Reiner, who had a seven decade-long career in the entertainment industry, died of natural causes on Monday night, according to his family.
The comedian, actor, director and TV producer was born in The Bronx, New York City on March 20, 1922 to Jewish immigrant parents. Reiner served in World War II in the Army Air Forces, and spent the latter part of his military career performing for troops in the Pacific.
Announce by Rob Reiner
This morning, TMZ broke the news that Reiner had passed away. Sources close to him say he died peacefully at his Beverly Hills home, surrounded by his family, including his filmmaker son Rob Reiner (Spinal Tap, The Princess Bride, When Harry Met Sally).
Reiner's wife, Estelle, passed away in 2008, after a 64-year marriage. Reiner is also survived by his daughter, author Annie, and youngest son, artist Lucas. Rob Reiner took to Twitter to confirm the news of his father's passing, saying that his father was his "guiding light." 
About Carl Reiner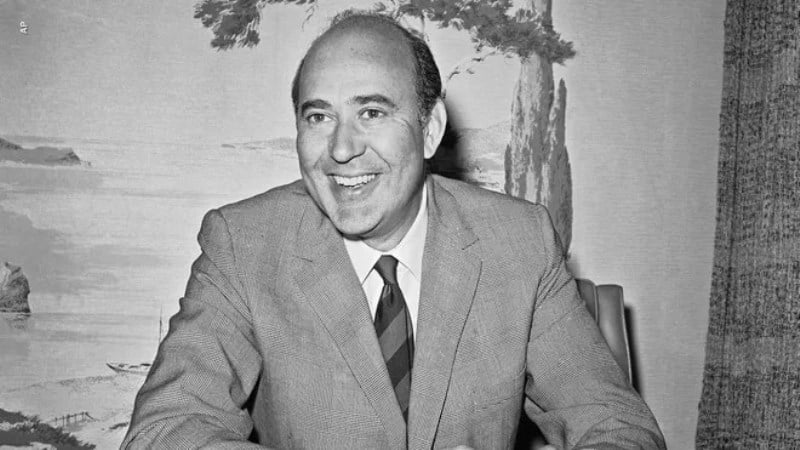 Reiner's legacy extends well beyond his acting work. He was a prolific director, helming 15 movies and directing on a number of TV shows. He is credited with launching the movie career of Steve Martin, directing the comic's breakout movie, The Jerk.
His contribution to American comedy in the 20th century is almost unparalleled. His sardonic sense of humor became a standard style for many sitcoms in the 1970s and 1980s.
In 2000, Reiner became the third recipient of the Mark Twain Prize for American Humor, an acknowledgement of the impact he had on America society throughout his life. His work will live on, and his humor will be remembered fondly by all who came to love him through his TV and movie work. He will be greatly missed.