Andy Serkis says The Batman will focus on the connection between Bruce Wayne and Alfred Pennyworth.
Serkis is playing the legendary butler in Matt Reeves' upcoming DCEU reboot of Batman. The Batman will reportedly explore the early days of the Dark Knight's career in Gotham. Robert Pattinson will inhabit the caped crusader as he deals with a handful of iconic villains.
Will Be a Very Emotional Alfred & Bruce Storyline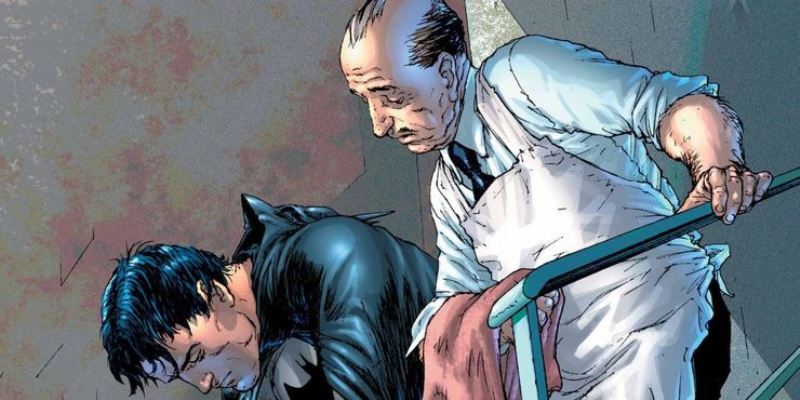 While remaining elusive, Serkis recently talked to LAD Bible about The Batman. Serkis confirmed the film is likely to be as dark and complex as fans expect. Also, when asked about his role as Alfred, Serkis acknowledged the greats actors who have played the character prior.
He called Michael Caine's iteration "legendary" and expressed a desire not to mimic but to create his own iconic version. This will be necessary as a pivotal aspect of the movie's plot will focus on the relationship between Bruce and Alfred.
"It's very much about the emotional connection between Alfred and Bruce," revealed Serkis. "That's really at the center of it. And it is a really exquisite script that Matt has written."
Will Probably Indeed The Darkest Batman Story Yet
There is no Batman without Alfred Pennyworth. Following the murder of Thomas and Martha Wayne, Alfred becomes Bruce's legal guardian; the beloved butler is the vigilante's best friend and surrogate father figure.
Christopher Nolan's The Dark Knight Trilogy did an acclaimed job of balancing Alfred's role of housekeeper and confidant, and some would say Caine is the heart of those films.
It would appear that Reeves and Serkis aim to take the emotional resonance of Bruce and Alfred's relationship a step further; if The Batman turns out as dark as everyone says, the caped crusader will need the moral support.
So, do you all agree or even, excited with this basis direction for The Batman?