Trolls World Tour might not have been the on demand success story everyone believed it was. Universal made the unprecedented decision to move the animated sequel directly to VOD back in mid-March, when the COVID-19 pandemic made it very clear that upcoming movies wouldn't get to play in theaters.
Universal's move was shocking purely because most delayed films were waiting to score a theatrical run; Trolls World Tour was the very first movie to go in a different direction. At the time of its release in April, Trolls World Tour seemed to be a streaming success, scoring the biggest digital debut ever and later surpassing the revenue of the first Trolls. 
Trolls World Tour Wasn't That Big of Hit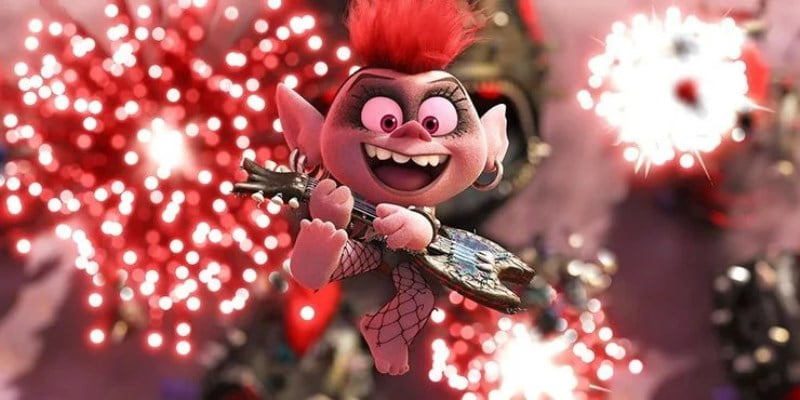 However, new reports suggest Trolls World Tour wasn't quite the smash hit success Universal made it out to be, which puts the future viability of direct-to-VOD release into question.
A marketing rep spoke to The Wrap and hinted Trolls World Tour won't be a success unless it can perform well overseas. "The (premium video on demand) stuff hasn't really been a success for anyone," the rep admitted. "'Trolls' spent roughly $50 million on marketing and then made, what, $100 million."
That certainly doesn't leave much of a profit behind and also doesn't take into account how much the movie itself cost to make. This seems to further prove the point that early VOD releases aren't viable for bigger blockbuster films.
Following the delays of movies like Black Widow and Wonder Woman 1984, some fans hoped they would get sent directly to streaming. However, this would've drastically impacted any profits the studios could make off their films. Therefore, it makes more sense to wait for a proper theatrical run. So now, what do you all think about this guys?