Rami Malek is starring opposite to Hollywood legend Denzel Washington in the new thriller The Little Things. There are still a few months to go before we see Rami Malek as James Bond's latest foe in No Time To Die.
When a movie like The Little Things looks to shop itself to the market, getting an Academy Award winner certainly helps. The film will hit US theatres and be available for streaming on HBO Max on January 29. We'll see Malek and Washington team up to hunt a killer who is terrorizing Los Angeles.
In the trailer of The Little Things, Denzel Washington's Deputy Sheriff Joe Deacon is a law enforcement professional who used to be part of the police department itself.
Seeing Denzel Washington go back into detective mode is something that'll never stop feeling cozy. The legendary actor's resume is chock full of movies like Devil In A Blue Dress, Out of Time, Déjà Vu, and of course Training Day; so it's hard not to sit here and name all the times Washington has been on the case on the big screen.
But with The Little Things, it feels like he's crossing over into David Fincher-style territory, as the look and feel of this particular string of cases invokes memories of Zodiac and Mindhunter; which should make the lack of a third season sting a little less.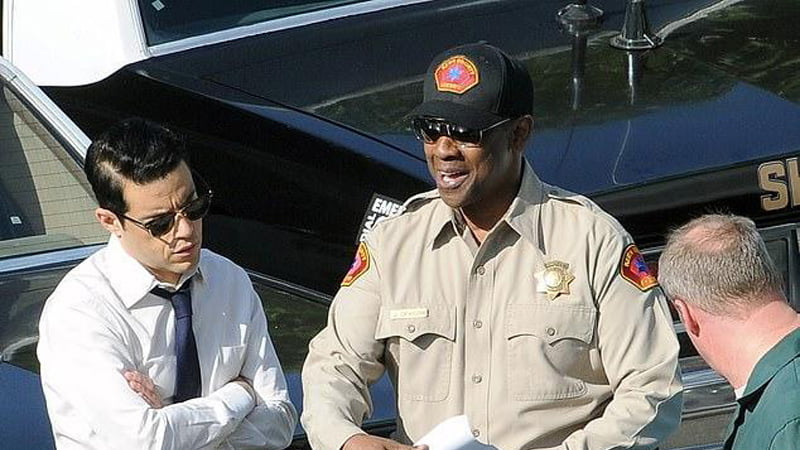 Even more exciting is the fact that Jared Leto is a potential suspect in The Little Things' central mystery, which is going to lead to him and Denzel Washington going on a cat and mouse spree through the heart of this moody suspense tale.
With Leto and Washington going head to head, and Rami Malek being included in the overall endgame, there's sure to be flaring tempers, and more than a couple surprises in what already looks like an early 2021 hit.
Meanwhile, No Time to Die director Cary Fukunaga recently teased that Malek's villain Safin is set to be even "bigger" than Blofeld.
"Rami belongs in that company and in the same breath as any of the truly great actors," Fukunaga said. "The awards tell you that but so does his work.
"Once we got into Christoph Waltz/Blofeld territory, you can't go small again. We had to think bigger.
No Time to Die, the 25th James Bond movie, has a new release date of April 2, 2021. All the previous Bond movies are available on DVD or Blu-ray.