Wowkia will provide you 10 best comedy movies based on the number of votes on IMDb. As you know, there are numerous comedy movies available, and IMDb is the best reference to determine the worthy-watched one. The voting feature in IMDb gives us an easier choice on what movie that most people around the world love to laugh at.
Not only listing the movies, we also provide a short explanation for their funny parts. Even though the movies included are not categorized solely on comedy, you will find many laughable scenes in them. By referring to the number of votes on IMDb, Wowkia presents you
10 Best Comedy Movies All The Time
10. Toy Story 3 (2010)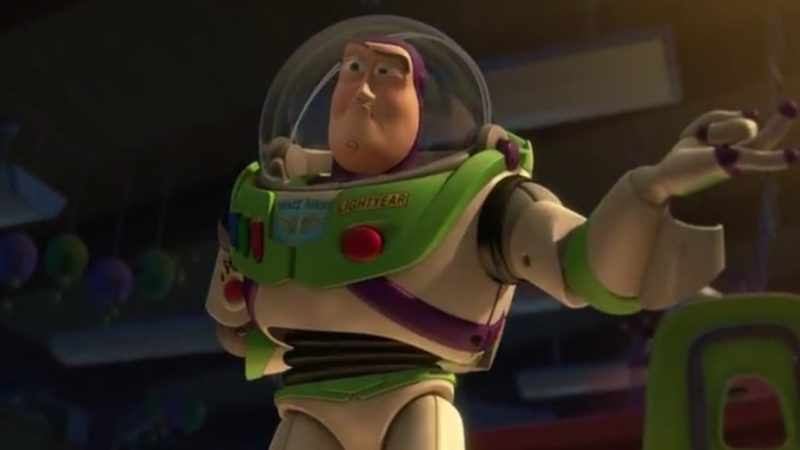 Number of votes: 690.814
IMDb rate: 8.3
Metascore: 92
Genre: Animation, Adventure, Comedy
Toy Story 3 is the third sequel of the groundbreaking animated movie, Toy Story (1995). This movie tells about the adventure of the toys after being left by their owner, Andy, at a daycare. As you can see, this movie received 92 out of 100 for the critics mostly saying it is a perfect work of comedy and adventure.
As in any animated movies, comedy is an unseparated part. The funniest moment in this movie, however, is when Woody and friends try to reset Buzz. Buzz suddenly acts weird, talking and dancing in Spanish, making his other friends stunned. This movie is a perfect one to laugh at with your kids.
9. Snatch (2000)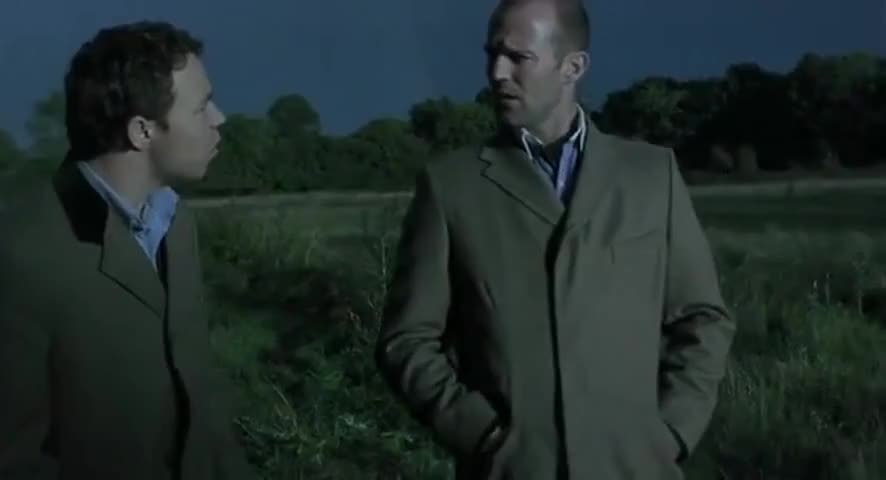 Number of votes: 722.439
IMDb rate: 8.3
Metascore: 55
Genre: Comedy, Crime
Snatch is a British crime comedy mainly telling about a boxing promoter having a new fighter. The criminal story shown in this movie is fully filled with dark comedy and snappy dialogue. Even though receiving the lowest Metascore among other movies in this list, this movie is worthy to consider for those who like this kind of humor.
One of the funny scenes in this movie is when the new fighter, Mickey (Brad Pitt), speaks in a full Irish accent. After seriously listening to him, the promoter, Turkish (Jason Statham), asks his other friend whether he gets what Mickey said. While many other dark comedies are shown later, this movie can be the best comedy movies to watch with your gang.
8. Monsters, Inc. (2001)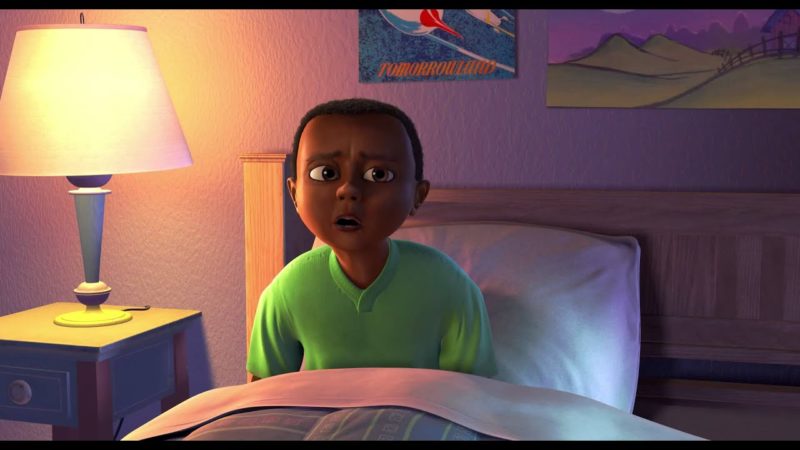 Number of votes: 744.252
IMDb rate: 8.1
Metascore: 78
Genre: Animation, Adventure, Comedy
Monsters, Inc. is the first movie of Pixar which tells about a monster world. The story focuses on two monsters, Sulley and Mike, who try to return a kid home after entering their factory. This movie receives a huge success mostly due to its hilarious scenes.
One of the funniest scenes is shown in the early movie. Mike is trying to talk with a kid who is in his sleep. Most of his speech, however, leave the kid with a weird feeling. It is after Mike swallows the mic and makes a burp sound that makes the child laugh out loud. Now it is you and your kids' turn to laugh with this one of the best comedy movies.
7. Toy Story (1995)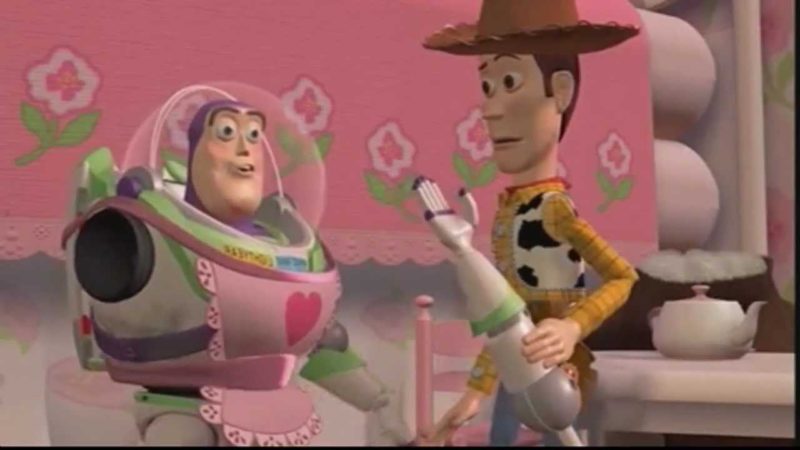 Number of votes: 802.882
IMDb rate: 8.3
Metascore: 95
Genre: Animation, Adventure, Comedy
This first Toy Story is the pioneer for animated movies in displaying a 3D. The story of toys that focus on the jealousy of Woody towards Buzz became the favorite of children at that time. This movie receives more votes compared its third sequel and slight better Metascore.
This better position as one of the best comedy movies is probably due to its fresh jokes at that time. Buzz seems to be the character that makes people laugh most. In this movie, he acts as Mrs. Nesbitt when he drinks too much tea leaving him drunk. It is extremely hilarious for a toy getting drunk and thus you should watch this movie with your kids.
6. Deadpool (2016)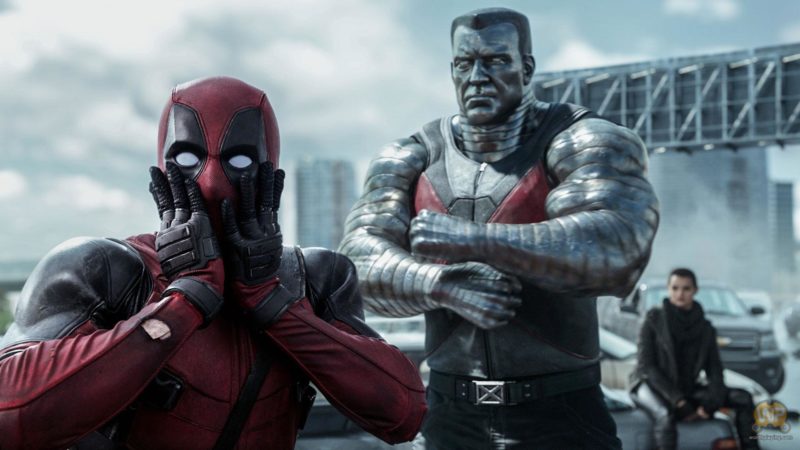 Number of votes: 826.635
IMDb rate: 8.0
Metascore: 65
Genre: Action, Adventure, Comedy
Deadpool is the most recent movie that enters this list. This superhero movie tells about Wade who seeks revenge for the man destroying his life. Almost all of the scenes are filled with the hilarious acts of Wade.
Deadpool is probably the best comedy movie for an action genre. One of its funniest scenes is when Wade gets caught for making trouble. He starts to babble about the situation making us laugh out loud. You should watch this movie if you want to see another character of a superhero.
5. The Truman Show (1998)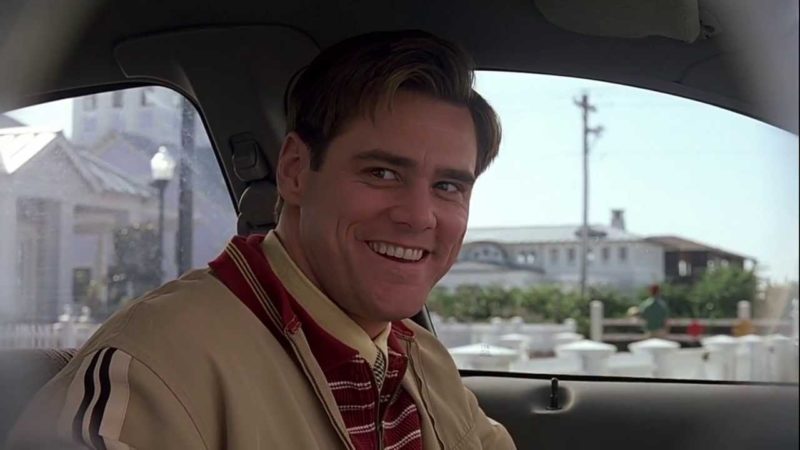 Number of votes: 843.666
IMDb rate: 8.1
Metascore: 90
Genre: Comedy, Drama
The Truman Show is one of the movies played by the famous comedian, Jim Carrey. Here, Carrey becomes Truman, a star of a reality TV show, who is being monitored by the producer for all time. Carrey's expressive acts suit most this freaking out character.
One scene that shows the hilarious Truman's expression is when he finds out that he is being watched. Truman then starts to go crazy by going round and round and his word "I'm being spontaneous" becomes a famous quote. Even though we might feel sorry for Truman, his acts, however, make us cannot stand for not to laugh.
4. Up (2009)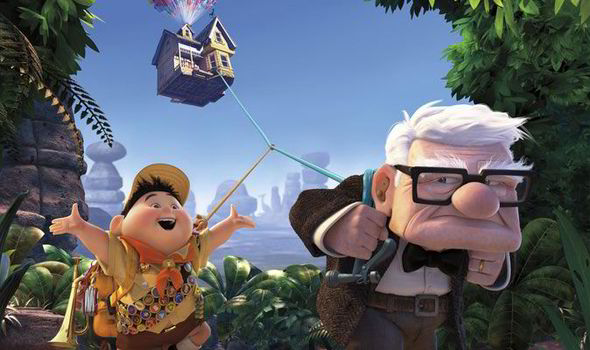 Number of votes: 851.780
IMDb rate: 8.2
Metascore: 88
Genre: Animation, Adventure, Comedy
Another animation movie that gets many votes for its comedy is Up. This movie tells about an old man, Carl, who is being disturbed by a kid, Russell, when he is flying with his house. The adventure between these two generations is mostly filled with funny scenes.
One of them is when they have to walk bringing their flying house. While Carl feels annoyed with this, Russell finds this exciting. The dog and the bird moreover create more funny scenes. This touching movie is a must list to watch with your kids.
3. Finding Nemo (2003)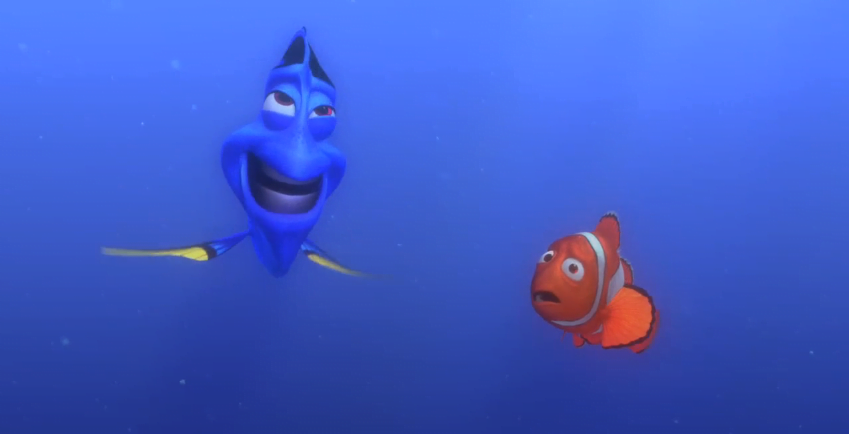 Number of votes: 872.630
IMDb rate: 8.1
Metascore: 90
Genre: Animation, Adventure, Comedy
The animated movie that gets the best position in this list is Finding Nemo. The movie that focuses on the effort of Nemo, a clown fish, to return to sea became the favorite of the children at that time. Because of the success of this movie, the producers made another story of Nemo's friend, Dori.
Dori, who is suffered from a short-term memory loss, is the funniest part of this movie. One scene is when Nemo feels frustrated after following her and she at sudden forgets who Nemo is and where they are heading to. This movie must be loved by your kids and probably you too.
2. Back to the Future (1985)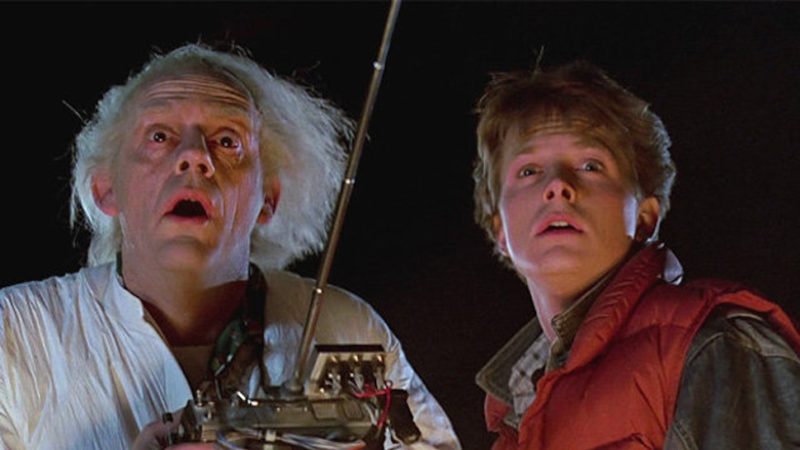 Number of votes: 943.017
IMDb rate: 8.5
Metascore: 87
Genre: Adventure, Comedy, Sci-Fi
Back to the Future is the oldest movie included in this list. Ranked at two is proof that many people still love this movie. This movie is about a teenager, Marty McFly, who is sent to thirty years in the past and becomes his own mother's love interest. While the plot is already funny, many hilarious things happen due to this journey.
One of the funny scenes shows how Marty McFly mistakenly enters other people's bedroom thinking that it is his. While it is true in the future, no one recognizes him and he is almost beaten for that. As you can see that this movie is still in people's heart, make sure you are not the one that hasn't watched this.
1. Guardians of the Galaxy (2014)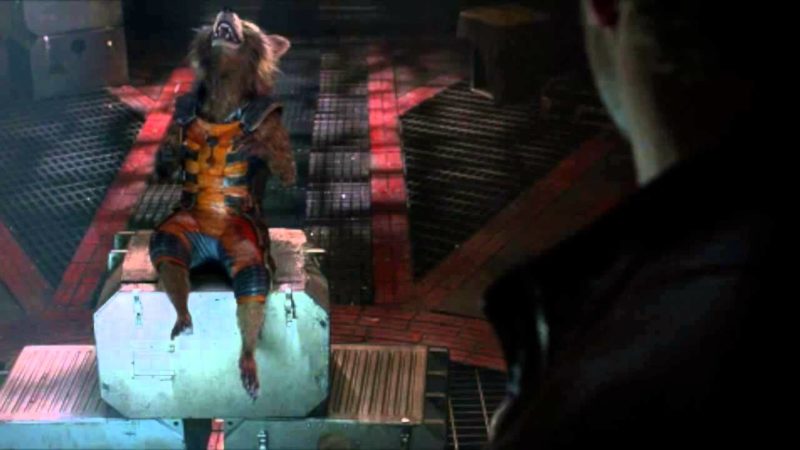 Number of votes: 956.649
IMDb rate: 8.1
Metascore: 76
Genre: Action, Adventure, Comedy
Now the first position for the best comedy movie is the MCU superhero movie, Guardians of the Galaxy. This movie is slightly above the second one with the number of votes of almost one million. It tells about an unconvincing team who turns out being a hero for saving the galaxy.
While you might wonder why an action movie tops this list, you should know first how funny the team is. It is especially Rocket Raccoon, the one who loves to joke and laugh hard with his own joke. One scene shows how he fools Quill to struggle to get an unnecessary thing just to satisfy his sense of humor. However, many like his jokes and try to imitate them, so make a try if you like fresh jokes.
Well, even though we have provided you the 10 best comedy movies, the list again comes from voting. You might agree with the order or you might have a different opinion. Leave a comment if you think you have other movies that are funnier.