Stan Lee is a person that superhero fans around the world will always remember. He is the creator of Marvel Comics through the works of his superheroes.
Several superheroes such as Spider-Man, Captain America, Iron Man, Thor, Hulk, X-Men, Doctor Strange, Fantastic Four to Avengers were created by Stan Lee.
Sadly Stan Lee breathed his last on November 12, 2018, at the age of 95. Although Stan Lee has passed away, Marvel still made several cameos in the movies Spider-Man: Into the Spider-Verse, Captain Marvel, and Avengers: Endgame.
And now, after a new deal with Marvel, Genius brands, and POW! Entertainment, Stan Lee was confirmed will always appear in every Marvel Movie as Cameo with CGI and old footage.
Stan Lee CGI in Marvel Movies
From a massive 20-year contract between Marvel and Genius Brands International and POW! Entertainment. Marvel officially licenses Stan Lee's character with CGI in upcoming Marvel films and series.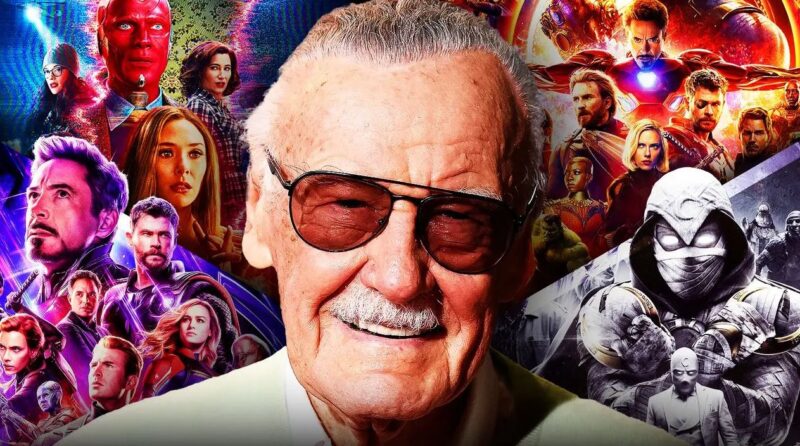 Thanks to the deal, Marvel fans will see Stan Lee CGI on the big screen again. There is also merchandise that can now use names, voices, shapes, and signatures.
However, this contract does not feature Stan Lee's cameo appearance as before. The contract only allows Marvel characters to use Stan Lee's name, voice, and signature on merchandise and playgrounds only.
Even so, Marvel and Genius Brands really hope that Stan Lee's cameo can entertain Marvel's loyal audience through this cooperation contract.
This deal proves that Stan will always be in movies and series through technology, digital archives, and other forms of media such as Marvel movies and Disney theme parks. Stan Lee was the writer and editor-in-chief of Marvel comics in the 1960s.
People Also Ask:
Where Was Stan Lee Born
Stan Lee was born on December 28, 1922 in Manhattan, New York, U.S.
When stan lee died?
Stan Lee breathed his last on November 12, 2018, at the age of 95.
Why is he Died?
Stan Lee died respiratory failure and congestive heart failure, according from his death certificate.
Why is Stan Lee in Every Marvel Movie
In honor of his service to the Marvel universe, Stan Lee made cameo appearances in nearly every major Marvel film and series over the years, at least until his death in 2018.
---
So that's all the information about we Stan Lee CGI in Marvel Cinematic Universe future. If there are questions or other things that you want to tell, you can write them in the comments below.