Marvel Studios has officially introduced a new character for the MCU, Wonder Man, which will premiere on Disney+. Although not very popular, Wonder Man is one of the best characters in Marvel Comics.
The Disney+ Wonder Man Marvel series will be directed by Andrew Guest, who also directed the film Shang-Chi and the Legend of the Ten Rings. So who is Wonder Man? See the following explanation.
Wonder Man Origins
Wonder Man's real name is Simon Williams. He was created by writer Stan Lee and artists Don Heck and Jack Kirby. He first appeared in Marvel Comics: The Avengers #9 (October 1964).
Simon Williams is the son of the owner of Williams Innovations named, Sanford Williams. Williams Innovations is a family business specializing in weaponry, military equipment, and machinery. After his father died, Simon continued the family business full-time at 22.
However, due to Simon's inexperience, William Innovations' company suffered a setback. Moreover, his company had to compete with the already very large Stark Industries.
Incidentally, Simon has a brother named Eric, who has become rich because of other businesses. Simon tries to ask Eric for help but is refused. To save his father's legacy business, Simon committed a crime, was caught, and went to prison.
Time passed until Simon was finally freed by things named Amora the Enchantress and Baron Zemo. They provided a ransom for Simon as long as he wanted to be the subject of his experiment. Zemo then asked Simon to be a guinea pig for Ionic Ray's treatment, which gave him superpowers.
Zemo then asked Simon Williams to be a guinea pig for an ionic ray treatment, which later gave him superpowers. Although Zemo gives him a costume and calls him Wonder Man, he also intends to use Simon to fight the Avengers.
After that, the Wonder Man Marvel story continued, this character had time to fight the Avengers and had also become a member of the Avengers until he left the Avengers and formed the West Coast Avengers with Hawkeye.
Wonder Man Power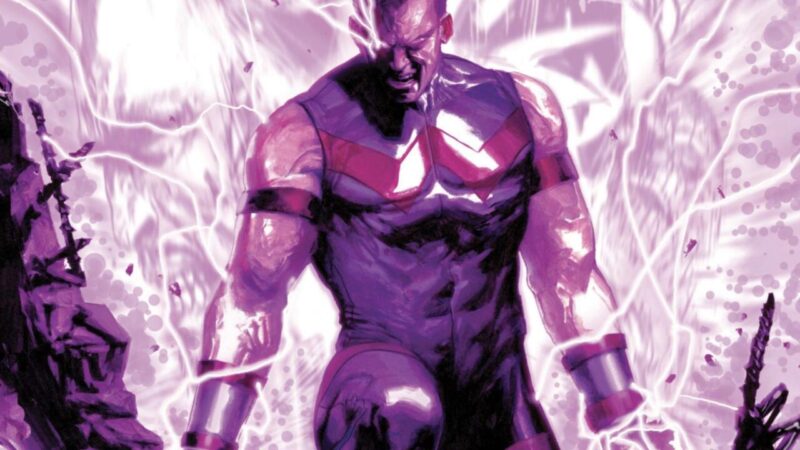 Simon Williams obtained his superpowers through experiments with radiation with ionic energy by Baron Zemo. Make him become Wonder Man with super-strength, stamina, speed, endurance, agility, and reflexes.
In addition, Wonder Man has a "Sentry-level" power, which grants him virtual immunity, immortality, and physical enhancements equivalent to more incredible stamina, agility, speed, and instant reflexes. Wonder Man also comes with a rocket pack on his belt for flying.
Fight Against The Avengers
After the experiments by Amora the Enchantress and Baron Zemo succeeded, Simon Williams succeeded. Simon later gained powers, and this was Wonder Man origins power. But unfortunately, he was also recruited to become a member of the "Master of Evil."
Zemo has seen Simon's case about his father's business bankruptcy, which Simon blames Tony Stark for. With this fact, Zemo provokes Simon to fight The Avengers and Tony Stark, one of the members.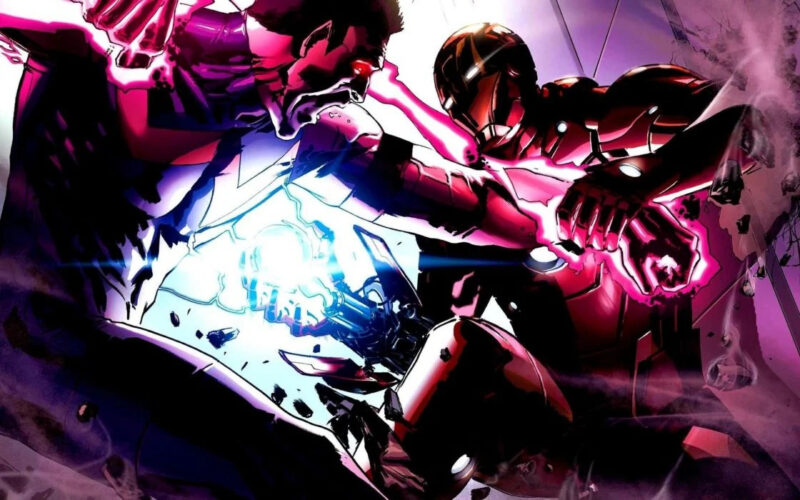 To make sure Wonder Man doesn't betray him, Zemo tells him that a side effect of the medication that gives him superpowers is changing his metabolism. Where Simon must drink the antidote once a week regularly, or he will die.
Hearing this, Wonder Man, who did not want to die, agreed to Zemo's plan and, in a gradual battle with the Masters of Evil and managed to defeat the Avengers in a fierce battle.
At that time, Wonder Man was dying after defeating the Avengers, he explained why he was forced to fight the Avengers with the Master of Evil. But the Avengers say they are willing to accept Wonder Man as a member and will try to heal him. Hearing this, Wonder Man's heart was immediately touched, he turned to follow the Avengers team and fight the Master of Evil.
Wonder Man, who has a pure heart, feels he can't betray the Avengers' kindness to him, even if he was willing to sacrifice his life for the Avengers.
In the last moments against the Master of Evil, Wonder Man became weaker because he did not get medicine from Zemo. Finally, he tells the Avengers he's pleased with his last glorious act and then remains motionless. The Avengers thought he was dead.
Revival and Joining The Avengers
Although the Avengers assumed he was dead and brought his body back to the United States for burial. Wonder Man fell into a coma-like death caused by mutagenic changes still unstable in his body.
His older brother Eric, now known as the criminal Grim Reaper, took his sister's body. He wants to use Simon's body to fuse with Vision and reprogram Vision to act like Simon Williams to betray the Avengers.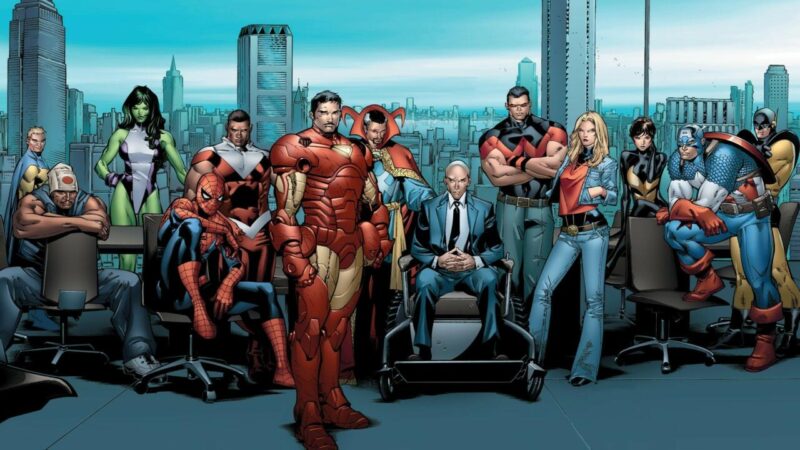 Vision pretends to follow Eric's scheme to help resurrect his sister. But the Avengers had planned to catch Eric as a Grim Reaper villain.
But unfortunately, Eric managed to escape and took Simon's body which looked lifeless. Obsessed with bringing his brother back to life, Eric takes seven Wonder Man to New Orleans, hoping that the local Houngan (voodoo priest) can wake him up, but he seems to have no mind. Even so, Wonder Man is willing to follow the orders of the Houngans and fight the Avengers again.
The Avengers defeated Wonder Man this time and followed him to New Orleans. Surprisingly, when Wonder Man started moving again after being hit by the power of the Living Laser, he began to dispel the effects of Houngan's magic. Within days, Wonder Man had full consciousness, the Avengers examined him and found out that he was only in a coma while his body completely metamorphosed from a flesh and blood one to a superhuman flesh-like substance.
He knew that his brother was now conscious, and Eric came to see him to determine if this Wonder Man was his brother. Satisfied that Wonder Man is his brother brought back to life, Eric plans to kill Vision. Although wonder Man fought his brother to save Vision and defeat him, Avengers sent Eric to a mental hospital.
Read also:
Leaving The Avengers
While living in the Avengers Mansion, Wonder Man decides to find a job to give himself something useful. Having no desire to return to the business in which he had faced his greatest humiliation, he was determined to become an actor. He felt he acted as a hero most of his time with the Avengers.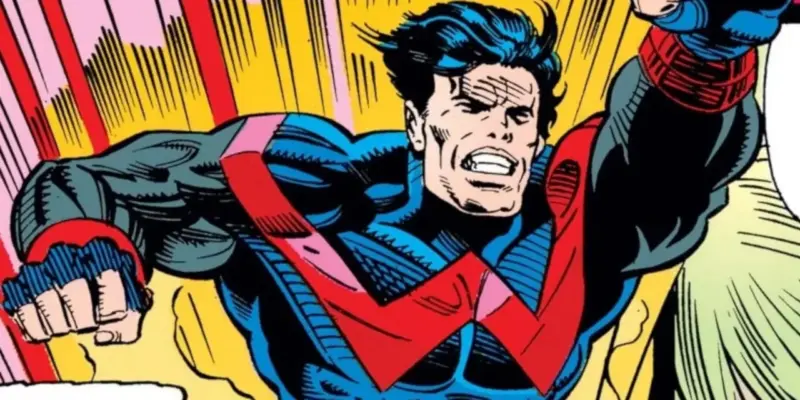 His most steady job is as Wonder Man Marvel on children's television shows. However, he eventually quit his job and ended his Avengers membership during a major roster reshuffle.
Unable to find the right acting job, he accepted a job at Cordco Incorporated as a problem solver and security consultant. Then, heading to Los Angeles, he decides to exploit his nearly indestructible body by doing stunt work for films. He was very successful at this and soon started getting acting jobs.
Wonder Man is looking for a job not too dependent on the Avengers. Especially knowing that Tony Stark, the person he thought was the cause of his father's business bankruptcy, was a member of the Avengers.
Building West Coast Avengers With Hawkeye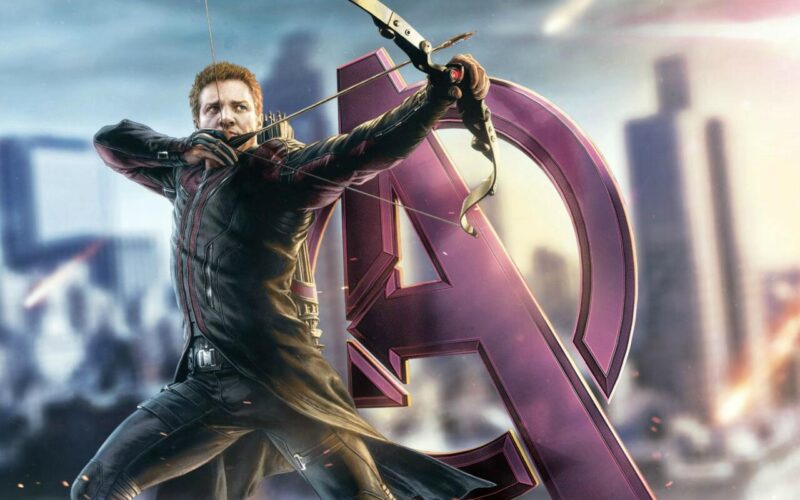 When Hawkeye formed the West Coast Avengers, he was invited by Wonder Man to join the team. Despite his skepticism about meeting Avengers standards, he accepted it. At the same time, he was assisting the West Coast Avengers in creating peace. As a result, Man begins to come to terms with himself and his role as a hero. In addition, impressive victories over foes like Graviton, Ultron, and his brother Grim Reaper boosted his self-esteem.
The turning point came when he appeared on national television to announce that he was guilty of embezzlement charges brought against him years ago and regretted it. Freed from the grip of a personal demon in his past, Wonder Man was grateful when the public gave him a vote of confidence for his honest confession.
Wonder Man then battles old foes Goliath and the Enchantress before encountering would-be sidekick "Spider" and fighting Gamma-Burn, dealing damage to his jetpack. In every fight, Simon gets a win and is getting more confident. He started to feel as if he was immortal until the Kree ion cannon explosion dispersed his body's ionic energy but his mind. Finally, he was successfully resurrected by the Crimson Witch.
Feeling unworthy of a second chance because of his past mistakes, Simon tries to reclaim his dignity and self-worth. To help those overwhelmed by forces beyond their control, he founded Second Chances — a non-profit foundation funded by re-releases of his films and videos, plus countless new projects and support. Finally free from his demons, Wonder Man becomes confident, able to be recognized again as a good person and a loyal member of the Avengers.
---
So that's all the information about Wonder Man Marvel we can give you, hopefully the data can be helpful. If there are questions or other things that you want to tell, you can write them in the comments below.