A new Legend is coming to Apex Legends next month. Fuse announced via Stories from the Outlands – "Good as Gold" trailer video came out on January 18th. This new Fuse has an Aussie accent, and boy he rocks one bloody brilliant 'stache.
The video is confusing, to say the least. Long story short, Fuse grow up with his unnamed pal back in his world, Salvo, a world rekt by wars and gangs. The pair found a Golden Grenade when they were still a child. Time goes by, and they kept exchanging blows for the ownership of the Golden Grenade as they fight for Salvo's freedom. That was until his pal learning Fuse's plan to ditch the planet for a shot in Apex Games. His pal got mad, pulls the Golden Grenade, and Fuse lost his arm in the process.
The new legend, Fuse and the new weapon, 30-30 Repeater
We haven't got any real info regarding his skills. However, according to leaks, his Active skill is called Airburst Grenade, and his Ultimate is called The Motherlode. Airburst Grenade is Fuse launching an explosive out of his robotic arm, and The Motherlode is him summoning a flame-gushing warhead, much like Incendiary or Molotov but bigger.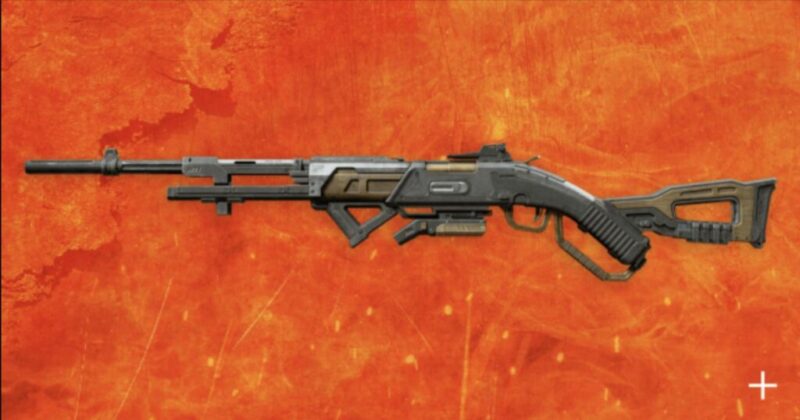 Aside from the new legend, Respawn will also introduce a new weapon in Apex Legends Season 8: Mayhem on February 2nd. The weapon looks to be a sniper rifle, and the name is 30-30 repeater. Respawn doesn't provide too much detail on the weapon's ammo types, attachments, or even the type of weapon damage it will have. The description does say the rifle will have "hard-hitting rounds," and that it is Salvo's most popular weapon.
The next season will also see the return and new remix of Apex Legends' Kings Canyon.