Following its unexpectedly bad launch, CD Projekt Red says they will release a big and significant update within this month. Since Cyberpunk's release back on December 12th, the game has been facing many technical problems or bugs, especially on the console. This is not what we expected from a game that has been through 8+ years of development.
However, I think we should agree that the release of Cyberpunk is a bit rushed. The enthusiasm surrounding the game is too big that it forced the game to be released earlier. According to a report, developers on CDPR knew the game was not ready for launch in 2020. Moreover, according to one developer, they expected the game to be ready in 2022 based on the team's progress in 2019.
I think it's best for us gamers and maybe developers too, to remember a quote from Nintendo's Shigeru Miyamoto, "A delayed game is eventually good, but a rushed game is forever bad."
A message from the Cyberpunk devs
In this 5-minute video hosted by CDPR co-founder Marcin Iwinski, he and the entire team is deeply sorry for this condition. Iwinski said, "despite good reviews on PC, the console version of Cyberpunk 2077 did not meet the quality standard we wanted it to meet." Then, Iwinski pointed out the devs' grave underestimations of how hard it is to realize your visions into the game, especially in last year's pandemic lockdown situations.
"We really believed we would deliver in the final days," said Iwinski.
CDPR also explained the game's quality gap between the PC version and older-gen consoles in an FAQ on Cyberpunk's site.
They said, "We made it even more difficult for ourselves by first wanting to make the game look epic on PCs and then adjusting it to consoles — especially old-gens. That was our core assumption. And things did not look super difficult at first, while we knew the hardware gap, ultimately, time has proven that we've underestimated the task."
Cyberpunk 2077 current situation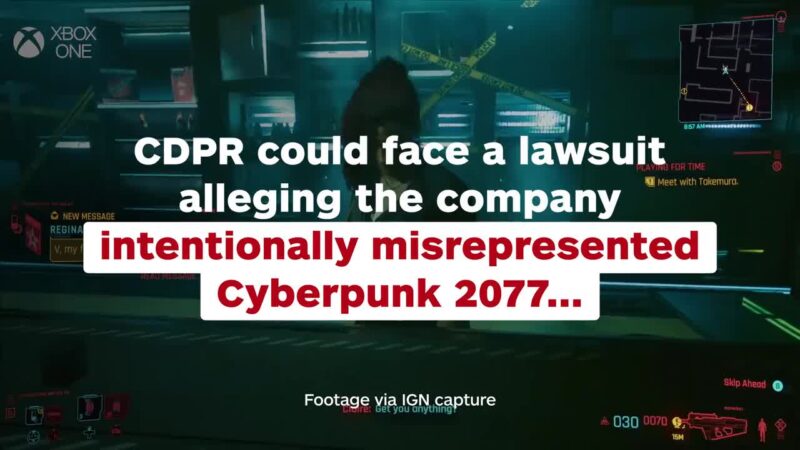 As of now, CDPR is still fighting the backlash they received for Cyberpunk 2077. This condition has led CDPR to offer a full-refund to players who bought the game on console. While Sony honors CDPR's wish, they will also remove digital copies of Cyberpunk 2077 from its PSN Store until its issues are resolved.
Moreover, CDPR is facing lawsuits from its investors and consumers. They claimed that the product (game) was not like what it was promised, and CDPR misrepresented the game to consumers.
Nevertheless, Cyberpunk 2077 has been sold for over 13 million copies despite the refunds, and CDPR has managed to fully recover its development and marketing costs.
Moving forward…
Moving on, CD Projekt Red will be committing to fix the bugs and crashes and will continue to work to improve the game via updates so that we can enjoy the game regardless of the platform.
They added, "We have decided that our priority is working on the most important fixes and updates. We will be releasing free DLC afterward. We'll have more to say about that in the coming months." They also said that now they will avoid any crunch in their work. I guess this is to prevent another rushed development.
---
For me, this is a well-deserved lesson for us players and the developers. The game has a fantastic idea and concept, true, but let's not get overhyped. I think it's best to take things as fast as possible, yet as slow as required. The console players/consumers are rightfully disappointed.
I hope for all but the best for CDPR and Cyberpunk. Let's hope for the game to bounce back from this condition and be even better. This might be another case of No Man's Sky, loathed at its launch because of all the overhype, but now it has lived up to its hype. Who knows?