Who doesn't know Chef Gordon Ramsay? He is a celebrity cook who is most famous today for his attitude and TV shows, namely Hell's Kitchen, The F Word, Kitchen Nightmares, and MasterChef
Reportedly, Gordon Ramsay is making a new game which then named Gordon Ramsay: Chef Blast. In this game, there is a very unique feature, namely the original Gordon Ramsay which is the same as in the game.
That is, in this game, you will be cursed at and yelled at roughly by Gordon Ramsay, just like in the TV series you watch. With this feature, it seems that many people will play this game. Why so? Who do you think wouldn't want to be roasted by Chef Gordon Ramsay?
In addition, the game Gordon Ramsay: Chef Blast which was developed by a company called Outplay Entertainment has a puzzle genre, similar to Candy Crush, but kind of easier. As Wowkia just mentioned, in the puzzle game you only need to match two puzzles to play the Gordon Ramsay: Chef Blast main game.
Since this is a game that has a rant of words, the developer rates 12 years and above for playing this game. In addition, Gordon Ramsay as the creator of this game also gave a word regarding this game which you can see below.
I think everyone has come to expect me to call them a name or two or else it would take away from the authenticity. I mean if you're really shit at the game you deserve to be called a donut.
New Game, Chef Gordon Ramsay: Chef Blast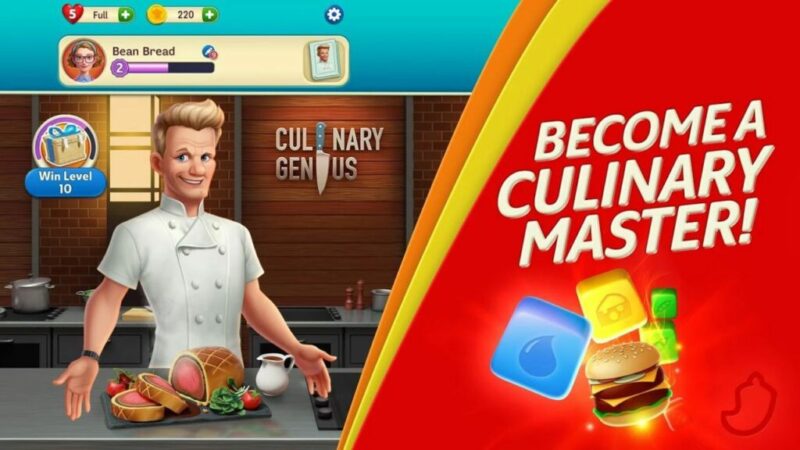 Not only that but in this game, you can also make dishes that have recipes. However, to be able to do this, Chef Gordon Ramsay says you must first open the recipe, by playing the game.
---
Gordon Ramsay: Chef Blast is now available and you can play it on the Android and iOS platforms.