For those of you who are 80's an 90's gamers, it is damn impossible if you didn't known or ever tried the ultimate cheat code aka Konami Code. Yep. the code which created by Kazuhisa Hashimoto has becoming one of the most classic cheat code ever.
Furthermore, it is still can be applied on several current games on several consoles. In case you forgot, the combinations of the aforementioned code is: Up, Up, Down, Down, Left, Right, Left, Right, B, A, Start.
And depending on its game, the cheat can activate a specific cheat such as: 99 lives, infinite ammo, and so on. Of course without a doubt, Hashimoto's code was, is, and will always be a "life-saver" for all of us as a gamer.
Thank You Hashimoto San!
And that profound happy memory will now be even deeper because as first reported (tweeted) by Japanese composer/sound designer and former colleague of Hashimoto, Yuji Takenouchi , Hashimoto sadly passed away at 61 a couple hours ago.
For those of you who may curious, NO i don't understand Kanji, Katakana or any other form of Japanese alphabet. It all of course already translated via online translation.
Anyway, unfortunately Hashimoto's cause of death as of this writing still not known. My bet, i think it is probably caused by usual / natural causes. Or probably a heart attack. But let's just wait and see the further update of it.
Before Invented Konami Code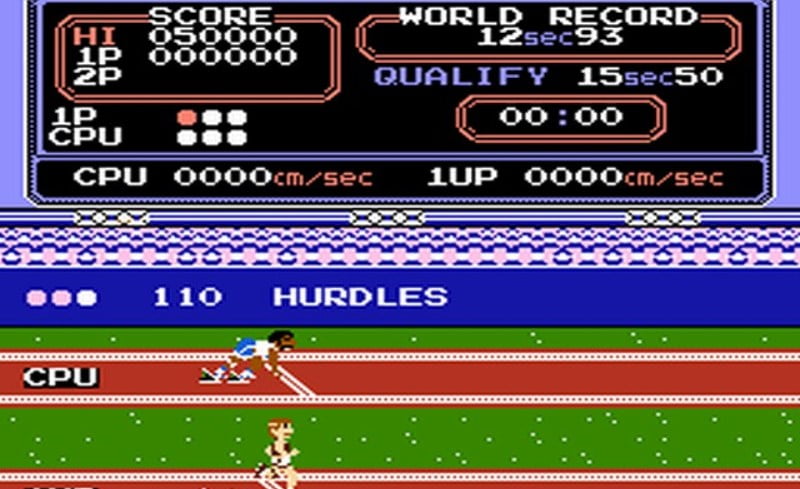 Before finally invented the "holly code", Hashimoto first started at Konami by helping to develop the circuit boards for these games.
He finally started making his own game, Track & Field (1983) which later becoming one of the most famous Nintendo Entertainment System (NES) game ever.
And 3 years later, he found & created that infamous code which like i said, eventually becoming one of the most famous cheat code in the video game history. Again thank you so much for everything Hashimoto San!