The Pokémon Rumble series are simple beat 'em up games, where players control toy Pokémon to explore areas and battle wild Pokémon.
The real-time battling system steps away from Pokémon's usual turn-based combat. Pokémon Rumble Rush brought events to the series of games, which added new Pokémon and new areas to explore.
Finally End Its Services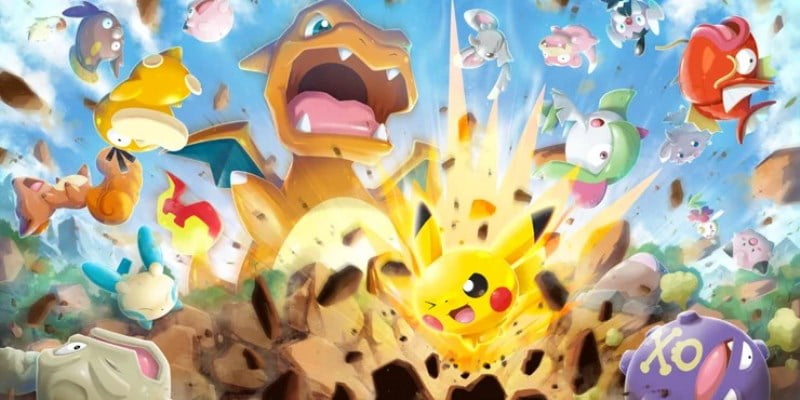 An article from Serebii.net confirmed that Pokémon Rumble Rush will close down July 22, 2020, and players will no longer be able to make any in-app purchases starting now. From now until the closure of Pokémon Rumble Rush, players can still log in and play as normal. 
Any upcoming events for Pokémon Rumble Rush are still happening, with the next one beginning on May 6th. Players whose accounts hold any of the in-game currency, Poké Diamonds, will be refunded for their purchases starting on July 22nd. Pokémon Rumble Rush will also carry on with two more Battle Royale cups despite its foreseeable end.
An update is also scheduled for May 27th which will add new Pokémon to play with for the remainder of the game's lifetime.
2nd MyNintendo Game to Close
The app is now the second MyNintendo compatible game to close in recent years, as Nintendo's Mii-based social media service Miitomo also closed down in 2018. 
Pokémon Rumble Rush's relatively short lifetime is surprising for a Pokémon title, especially considering the success of other Pokémon smartphone apps, such as Pokémon GO and the recent Pokémon Masters. 
Players of Pokémon Rumble Rush have the next three months to enjoy the game before it's permanently shut down. As for the rest of the Pokémon Rumble series, fans will have to wait and see if any future titles are announced. So yeah, enjoy it to the max while still can OK?