As such, it was little surprise to many that 2K announced that they were canceling this year's installment of the WWE 2k series after many online rumors of its impending delay.
However, rather than stay down for the three-count, last week the publisher teased that a new announcement regarding the future of the long-running sports entertainment simulator would be revealed this morning, and now fans have been given their first look at how the WWE gaming franchise is going to look for the foreseeable future, with a direction that very few saw coming.
WWE Battle Ground
Yep guys. You eyes not fooling you. Instead replacing with at lesat the same quality / gameplay like previous WWE2K Games, we're going back to the 90's-2000's WWE arcade game.
I mean, like you can see in the trailer the game shown that the WWE superstars look like a DAMN comic book character. Plus, there's a crocodile which apparently, is ready to eat you if you lose.
All of which are topped off with a short-bodied, big-headed art style to complement the change in tone. I mean again, yeah you could play as: John Cena, The Rock, Stone Cold Steve Austin, Becky Lynch, Charlotte Flair, and so on. But again, WTF 2K and WWE?
How's Fans Initial Reactions?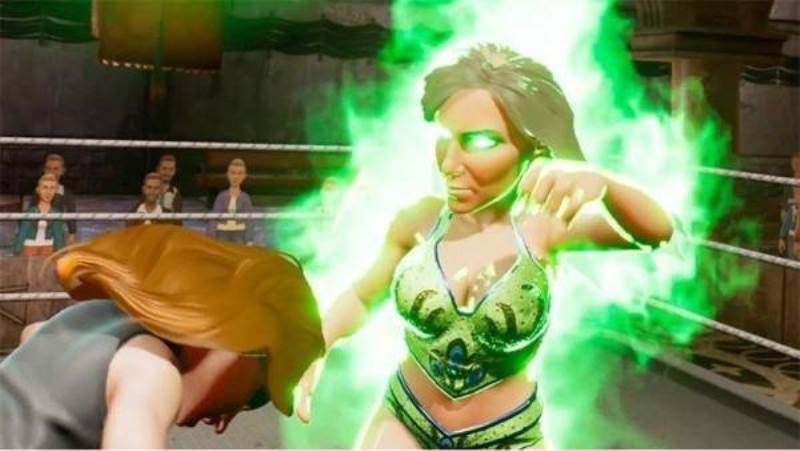 So yeah, how's the audience / fans reaction (mostly from YouTube users). Surprisingly, it is a mixed reaction.
Some of course don't like this new game's direction, but there are some fans decrying the more cartoon-like character models and others praising the promise of a more arcade-like style of gameplay. Hmm, interesting.
This game honestly remind me of the same cartoonish-style game which released in 2011, by former WWE game publisher THQ, WWE All-Stars which released in 2011. If you forget, here's that quite similar game.
So yeah how is it guys? What's your take with this new direction? Also, do you want to buy / play the game when finally released this fall?