As you know, recently there was news saying that a Flash skin would be coming in the Fortnite game. That's why on this occasion, Wowkia will share how to get Fortnite Flash skin for free.
There are two ways to get this Flash skin. The first one is by getting it for free or the other is you can also obtain it by buying it through the game item shop. However, to get yourself challenged, Wowkia recommends that you get it for free.
Here's How to Get Fortnite Flash Skin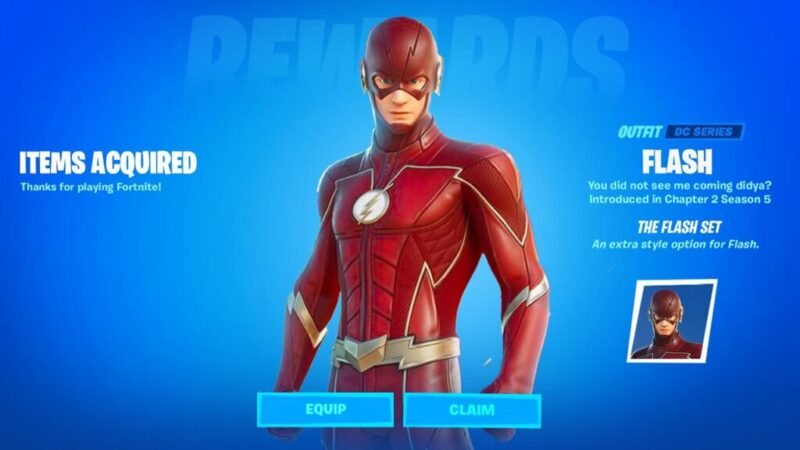 For additional information, to get it for free you have to take part in the tense Duos Tournament. Okay, if you already understand more or less about our discussion this time, here's an easy way to get the Flash skin that will come soon to the Fortnite game.
As the beginning, you have to take part in a tournament that is coming soon in the Fortnite game, namely The Flash Cup. As Wowkia mentioned, this tournament will be Duos and will take place on February 10.
To get Fortnite Flash skin yourself, you have to meet several conditions, such as being the top duo in every region, such as the North American region, Europe and such. So, if anyone wins this tournament, they will get early access exclusively to the Flash skin (before the skin enters the item shop).
From the information obtained, it looks like Flash skins will cost between 1,200 V-Bucks to 2,000 V-Bucks. So, if you can't afford to take part in the tournament, it's better to buy this skin using money.