Valheim isn't a single-playing survival game as it is a multiplayer game and you can play with up to 10 players. If you want to play the game with your friends, you can start the server and invite them to play along. Thus, now, we will learn how to play multiplayer in Valehim.
How to Play Multiplayer in Valheim
Of course, you need to buy the game on Steam first. It would be best if you are connected.
How to Create a Server in Valheim
Time needed: 5 minutes.
So, let's check the instruction below:
Select Character

First, you select your character in the game.


Create a Server

In the Select World menu, you can choose the server that has already been created or make another one. Click the [New] button.


Setting a Server

Choose [Start Server] if you only want to invite your friends in the world. But, you can also choose [Community Server] to allow many players to join your server.


Set Password

Then, you can set a password to give access to your world. It will be useful to you that choose to play with online friends.


Start Server

Finally, click the Start button to load into the server. And you can play Valheim multiplayer.

How to Join a Server in Valheim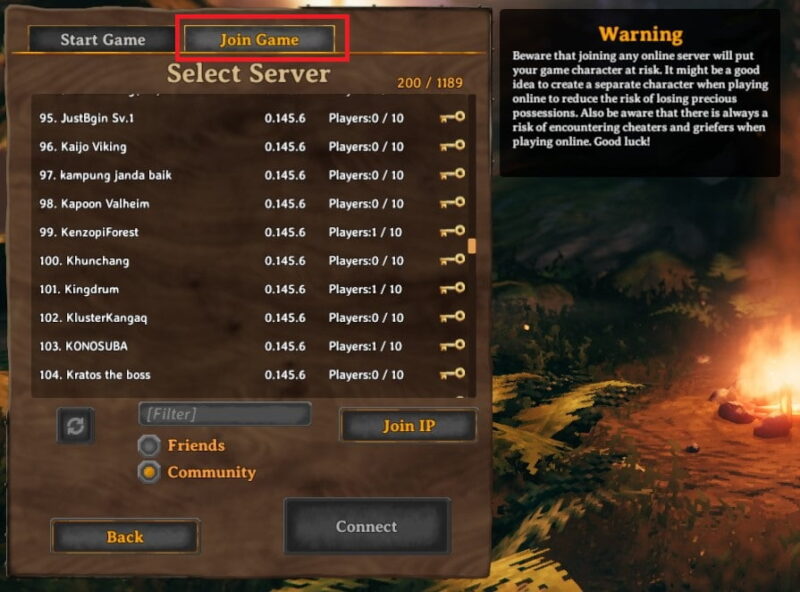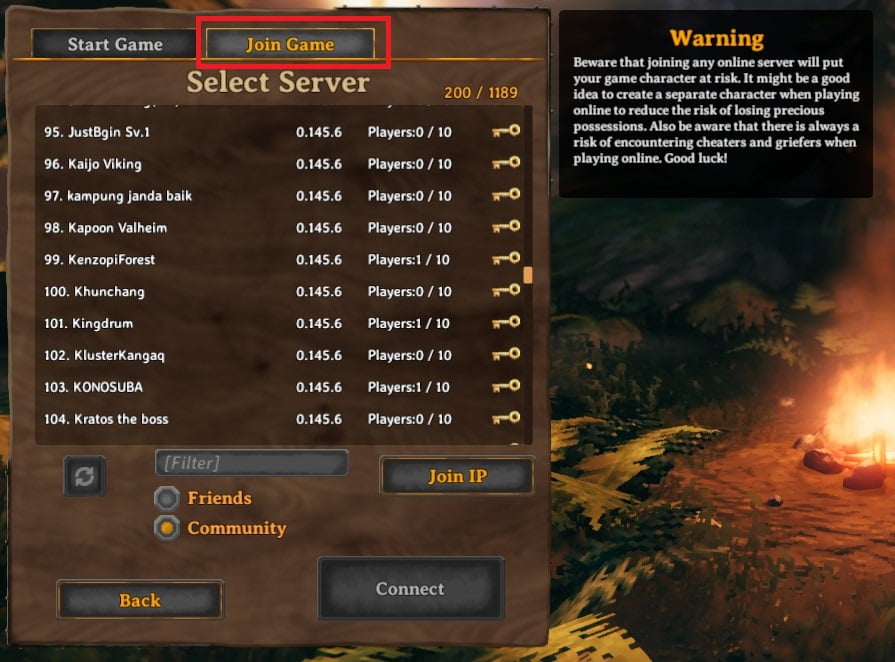 After you start a server, you can invite your friend to join the world. Make sure to select the character. In the next menu, choose the [Join Game] tab.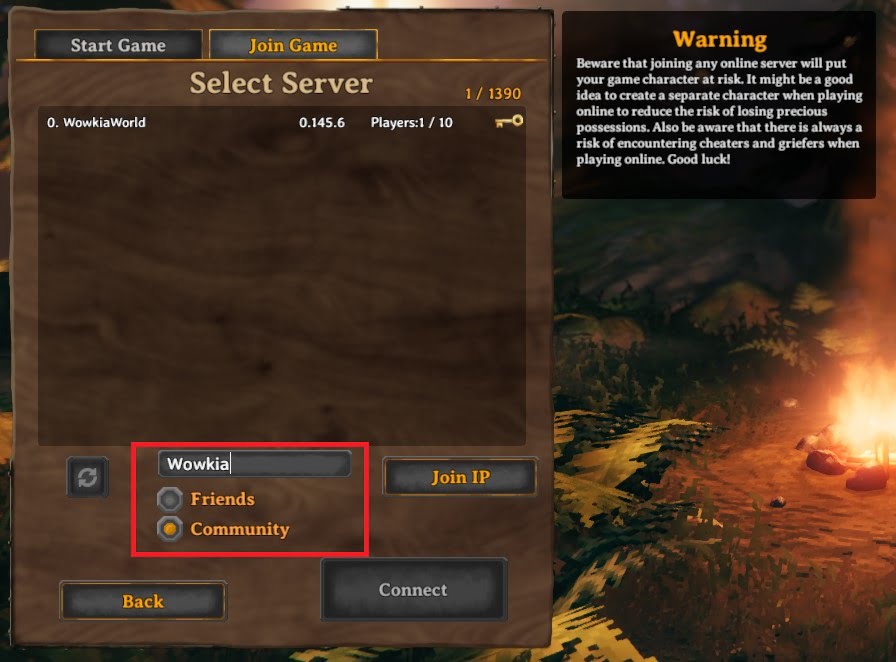 If you want to join, you can select the Friends option. Choose the Community, and the list of the servers will appear like the image we mentioned. Type the server name in the search.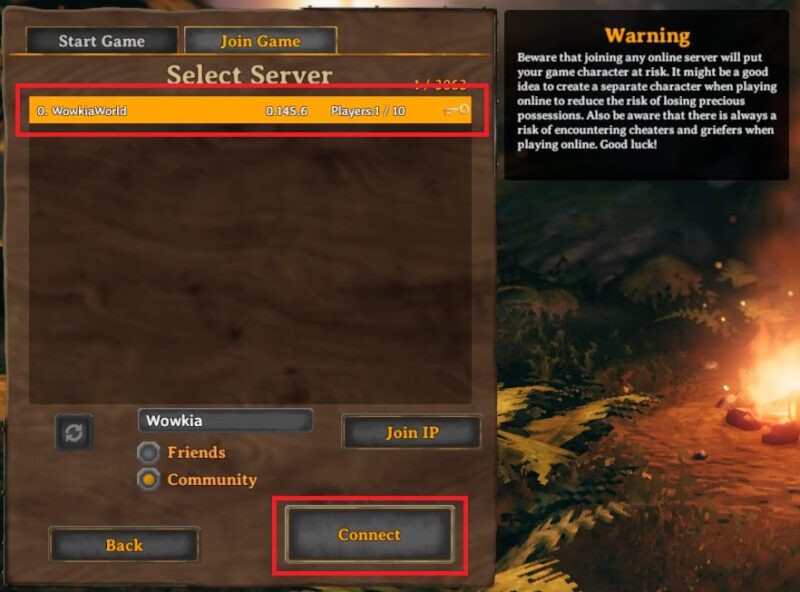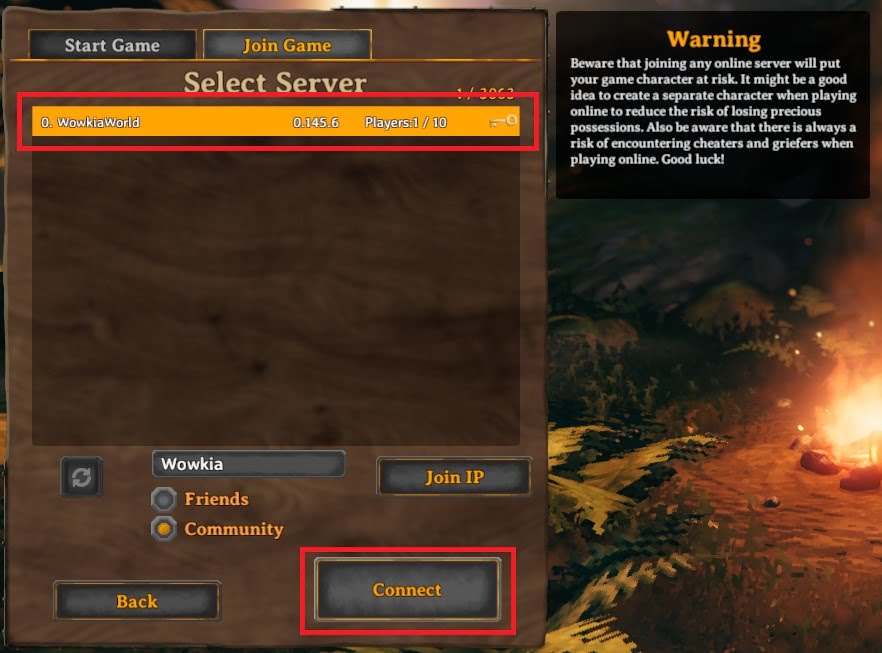 Select the server that you want, and click the Connect. If the server has a password, insert it, and you will enter the world.
---
So, that's how to play multiplayer in Valheim, making a server and joining it. If you want to other Valheim Guides, revisit us and comment below.