Microsoft Flight Simulator's development is proceeding on schedule. The team at Asobo is happy to report that Microsoft Flight Simulator is ready for the next step ahead. It's being the end of the sim's alpha testing and the launch of its closed beta.
According to a recent routine developer update, the closed beta for Microsoft Flight Simulator will go live on the 30th of July. The Alpha tester will be granted instant access to the beta. A new wave of invites will go out to Xbox Insiders went out the day.
There's still no further information about how long its closed vera will go on for. The alpha test has been ongoing for at least nine months and is continuing via the now released Alpha 5. Microsoft Flight Simulator will launch when it's ready.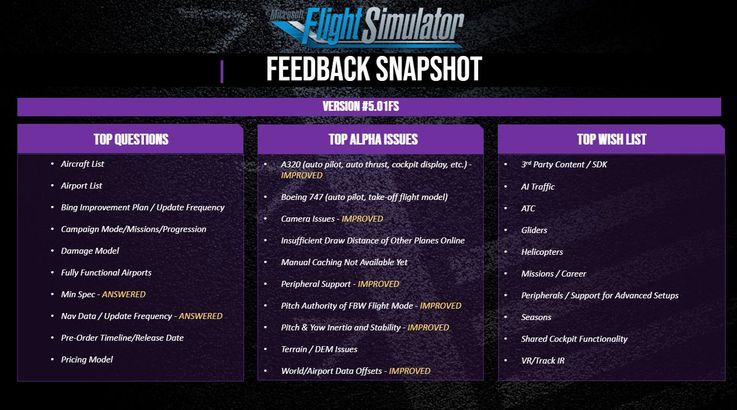 As with previous updates, Asobo took to the time to take the community's feedback and put it into a snapshot. It possibly can be shared with the developers too. From the Top Alpha Issue, it's clear that there are much of the feedback is being corrected as developers are able. Since Asobo is moving into the polishing stage of development, there issues are likely to be a major focus in the closed beta.
The game itself is already wonderful by now, but it's only going to be even more. Asobo has been working on the next generation of Microsoft's flight simulator for quite some time, and now it's clear why. The simulator is powered by satellite footage, features topographical data and textures from Bing Maps, and uses Microsoft's Azure cloud tech to recreate buildings, terrain, and other 3D world features.
Reminder, Microsoft Flight Simulator launches in 2020 on PC.