Valorant has revealed its first Ultra Edition skinline called Elderflame. The skin itself will be available in-game from 10th July onward.
Basically, players who purchase the skin set will be able to enjoy their knife and guns into a mini fire-breathing dragon. How cool is it gonna be? Check this video out!
Unfortunately, as with most cool things we could experience, this bundle is not going to come cheap. According to Riot Games' revenue lead Joe Lee, the entire set you should prepare for 9,000 VP. It roughly translates to about US$100, which is a little expensive to get the skin.
Also, Valorant's weapons can also be upgraded using Radianite, another currency earned via the battle pass. You can also purchase it using real money to quickly level up and unlock every animation for each gun. A fully tricked out Elderflame set is potentially going to cost you a lot of money.
Valorant Celebrating Their New Merch
Riot Games is also celebrating Valorant's launch by opening up pre-orders for the Limited Edition "Defy The Limits" Windbreaker. It will only begin shipments from 28 February 2021. Pre-orders are live from now until 17 August 2020.
Also available for purchase is a 6-panel Logo Snapback Hat. The expected delivery time for it is between 3 and 4 weeks. Both are available for viewing and purchase here.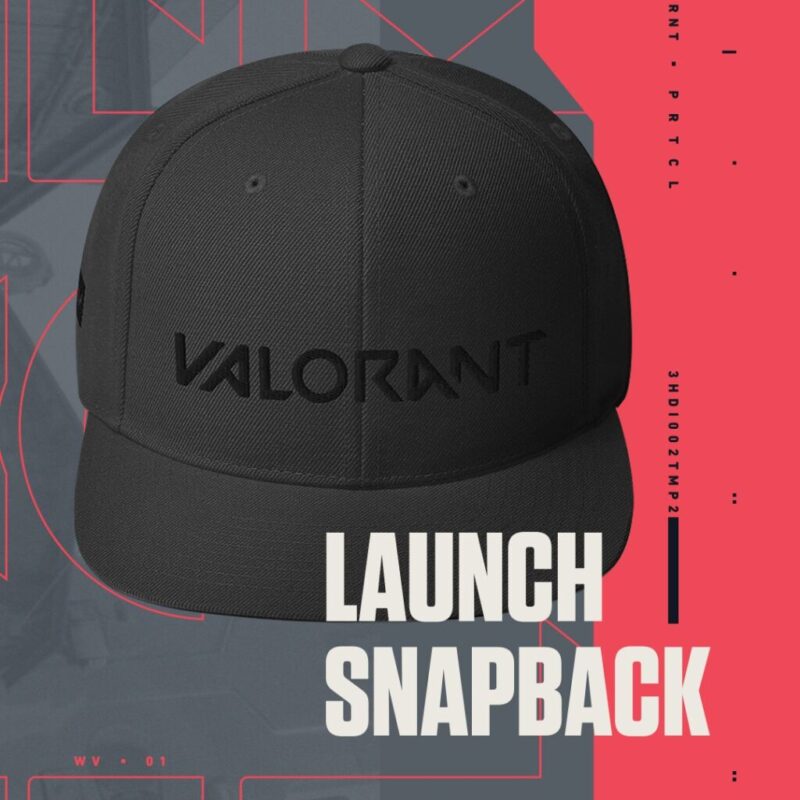 After all the good news, there's a bad news from it. The only bit of bad news is that pre-orders and direct shipment to the Southeast Asian region is currently only available to Singapore.
Meanwhile, the new Patch 1.03 that has been rolled out features mostly quality of life improvements and overall balance changes aren't heavy handed.
The recently added Surrender option gets a dedicated button to help cast your vote. The vote threshold is changing for Unrated to require only a majority vote, whereas Competitive will still require a unanimous Yes to surrender.
You can also surrender sooner now, for when it feels like your opponent has a 141 2/3% chance of winning.