Recently, Grinding Gear Games as the developer of the game Path of Exile 2 has released new gameplay trailer footage. In the trailer, they show the main character fighting many monsters.
The monsters themselves were not only one type but various types, both large and small. What's more, the graphics and visual effects of this game are also very good, just like the AAA games that exist today.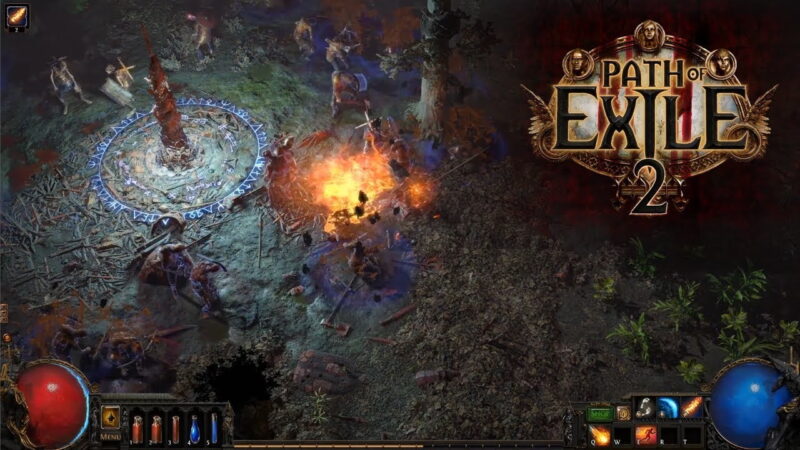 But, unfortunately, in Path of Exile 2, the developer still displays gameplay with the third-person genre. So, even though this game has eye-pleasing graphics and visual effects, unfortunately, the gameplay is not very pleasant. If only the developer provided first-person gameplay in this game, Path of Exile 2 would certainly be a very tense game.
As you can see in the trailer below, the characters from the game Path of Exile 2 have very many opponents. So, when we are in the first-person mode, of course fighting multiple enemies at the same time will be very tense.
In addition to this gameplay, it is reported that Path of Exile 2 will also introduce the first system of new skills, namely the Ascendancy class, and an improved game engine. So, compared to the previous series, Path of Exile 2 will get a lot of updates.
So, with all these updates, players will definitely be happy. What's more, if you look at the gameplay trailer, it looks like Path of Exile 2 won't have too high system requirements.
---
Path of Exile 2 is a game that developed and published by Grinding Gear Games. Currently, it is still under development and does not have an official release date yet.