Many people have been waiting for the new brand of Warcraft. Blizzard Entertainment has said Warcraft 3: Reforged will release in 2019, but the latest report tells the game had pushed back.
The announcement shared the release date of Warcraft 3 remastered in their blog. "Though we've been working hard to get Reforged in your hands before the end of the year, as we started approaching the finish line. We felt we'd need a little extra development time for finishing touches. As always, our goal is to honor the high standards you hold us to."
Warcraft 3: Reforged Will Release Jan 28, 2020
According to Polygon, The Warcraft 3 remaster will release in January. Since unveiled at Blizzcon 2018, we only know less the details of this game. Warcraft 3: Reforged still connects to World of Warcraft's story and the story is the same as the original release.
With the delay, players will get "revitalized visuals, an epic single-player campaign spanning over 60 missions, rebalanced online play, a suite of contemporary social and matchmaking features, [and] a vast universe of player-created games."
Warcraft 3 Remastered Price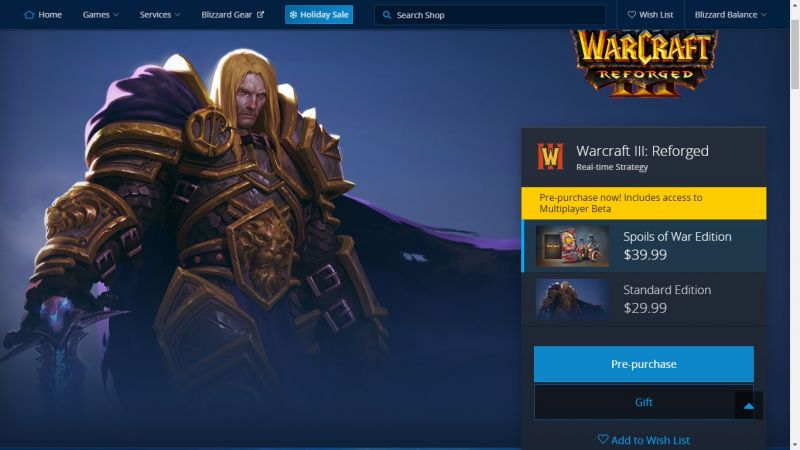 If you interest in Warcraft 3, you can pre-order the game on the Blizzard Shop. You can purchase by $29.99 for the game or $39.99 for the "Spoils of War Edition". The second ones will give you more Warcraft 3: reforged skins and extras for other Blizzard games, include Overwatch, World of Warcraft, and Diablo 3.
So, that's the new update for Warcraft 3: Reforged. What are you thinking about it? Please comment below or share this page with your friend.