Five US Congress members have sent Bobby Kotick, Blizzard CEO, to reconsider the punishment of Ng Wai Chung for his speech on supporting protesters in Hong Kong.
"We write to express our deep concern about Activision Blizzard's decision to make player Ng Way Chung forfeit prize money and ban him from participating in tournaments for a year after he voiced support for pro-democracy protests in Hong Kong. The decision is particularly concerning in light of the Chinese government's growing appetite for pressuring American businesses to help stifle free speech."
The Blizzard China Controversy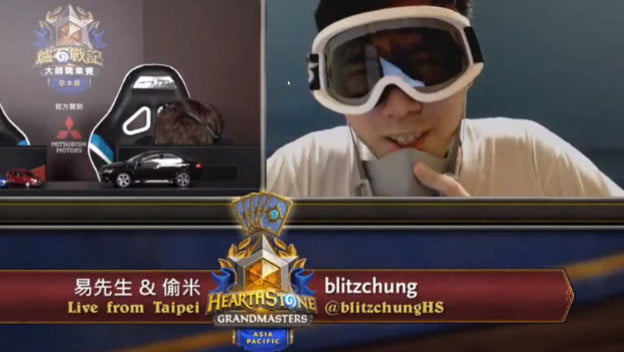 The members of Congress mention how Blizzard benefits from China's esports and gaming market. The letter also references Tencent's five percent stake in Blizzard. It also mention how China has acted towards other American companies for their incidents regarding China and Hong Kong.
"Because [Activison Blizzard] is such a pillar of the gaming industry, your disappointing decision could have a chilling effect on gamers who seek to use their platform to promote human rights and basic freedoms," the letter says. "Indeed, many gamers around the world have taken notice of your company's actions, understandably calling for boycotts of Activision Blizzard gaming sites."
Previously, on October 6, Blizzard announced it would ban Hearthstone player Blitzchung, Ng Wai Chung's account. Blitzchung appeared in an official interview and saying, "Liberate Hong Kong, revolution of our age!" Blizzard suspended Chung from professional Hearthstone for 12 months and be stripped of his prize money because of that. Blizzard also terminated the contracts for the two casters who were present in the live stream interview.
After a massive outcry and a #BoycottBlizzard social media campaign the next week, Blizzard president J. Allen Brack wrote a letter to the Blizzard community explaining the decision. Brack said that after consideration, the company would reinstate Chung's winnings and lower his ban to six months. The two streamers would also have their contracts reinstated, but banned for six months.
However, the protests to Blizzard has not died down. There are plans to peacefully protest the upcoming Blizzcon on November 1. Other protesters were banned for six months for supporting Hong Kong during an official match.
Source: IGN