User accessibility is a big topic in gaming. Lots of gamers are speaking out about their desire to enjoy great video games. Thankfully, a lot of companies and games hear our call. They are making an effort to open the doors to more players, for instance. Watch Dogs: Legion being the latest game to announce expanded accessibility options, just like what we're talking about.
Ubisoft's Watch Dogs: Legion is getting the right amount of speculation and buzz online. Ubisoft is a hugely popular video game company so they have a lot of eyes on it. That's why a lot of people wanting to play its games. Ubisoft then intends to use that publicity to promote accessibility to, in its own words, "remove potential obstacles" for the host of players to love Ubisoft games.
Ubisoft published a dialogue with associate producer Mihai Alexandru Nuta on the process behind implementing some of these features. Watch Dogs: Legion will reportedly feature "fully customizable controls" as well as audio captioning for the hearing impaired. Of course, anyone can use any of the customization options regardless of whether they have a disability, as the whole point of accessibility is to offer choices to improve the gameplay experience.
Watch Dogs: Legion New Accessibility Details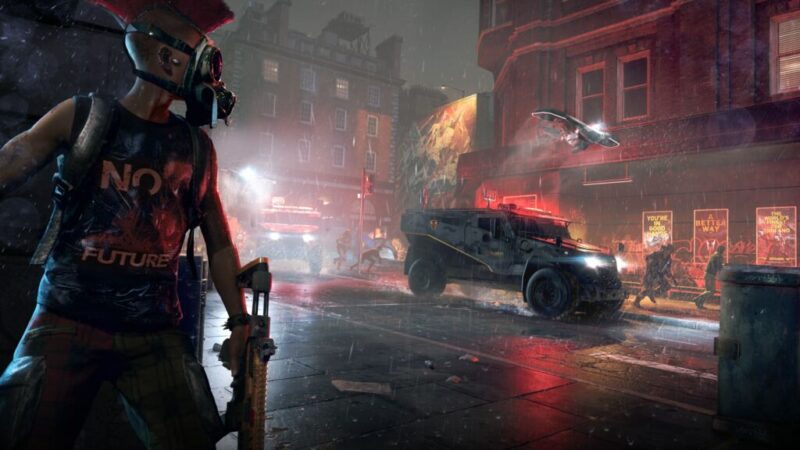 According to Nuta, Ubisoft's dedication to accessibility options started with Watch Dogs 2. It added a customizable controls page among other things. Ubisoft started focusing on making everything from the HUD to menus "scalable" with input from Far Cry, Ghost Recon, and Assassin's Creed devs. Other major options include aim-assist and aim lock-on customization, a Ping feature, auto-drive, the option to limit screen shake, colorblind and contrast preset, menu narration, audio captions, volume sliders, and in-game tutorials.
The team considered multiple types of disabilities and impairments. Those are including attention to cognitive disabilities that led to the team implementing a hints option with puzzles. Nuta commented that one of Ubisoft's priorities is to make every accessibility feature usable when and if players want to use them. It isn't just disabled people who might benefit from these options. The first Watch Dogs: Legion demo with accessibility features premiered at Ubisoft Forward. The demo gave the devs plenty of useful feedback as they're working on implementing into more polished versions of the game.
Nuta also points out that any form of game customization promotes game longevity and player investment. Watch Dogs: Legion boasts a lot of new content and features. If it's as popular as its predecessors then there are sure to be many players who need and appreciate these accessibility options.
Watch Dogs: Legion is currently in development for PC, PS4, Stadia, and Xbox One. It also will release on PS5 and Xbox Series X versions sometime in the future. Well next, you also want to see what if your operatives died in Watch Dog here!